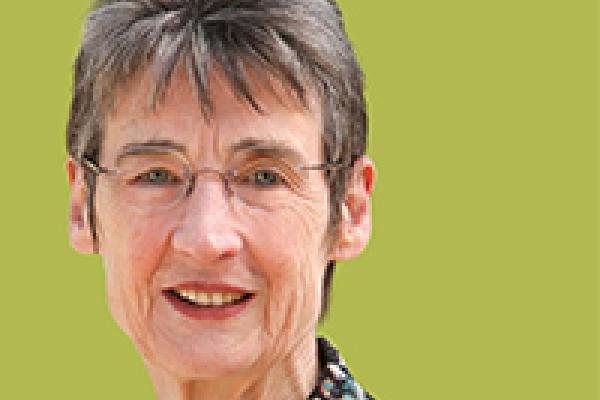 Brigid L.M. Hogan, PhD, FRS is the 2019 recipient of Duke Medical Alumni Association's Lifetime Achievement award. She is a pioneer and leader in the field of developmental biology. In the 1980s, she was one of the first to isolate Hox genes in mammals and to propose that they control tissue patterning in embryos across evolution.
Hogan applied modern advances in genetics and molecular biology to address a wide range of basic questions at the forefront of mammalian embryology and developmental biology, and more recently to attack clinical problems in airway disease and regeneration.
She has trained a generation of scientists in the application of these molecular techniques, and today almost every study that involves mouse genetics—cancer, neurobiology, or disease modeling—starts with manipulating the mouse embryo.
In the late 1980s her work moved in the direction of stem cell research. She discovered the role of growth factors known as bone morphogenetic proteins in the specification of germ cells, and developed a way of deriving a stem cell population from embryonic germ cells.
Hogan is particularly interested in stem cells that play an essential role in the development of the lung and its repair after injury and believes that the signaling pathways and genetic programs required for the growth, development, and regeneration of the lung will translate into new approaches to clinical problems.
Hogan is a recipient of numerous honors and awards. She is a member of both the National Academy of Sciences and the National Academy of Medicine and a Fellow of the American Academy of Arts and Sciences and of the Royal Society of London. She was selected as the scientific co-chair and principal author of a National Institutes of Health report on human embryo research. She was also a member of the National Academy of Sciences Advisory Panel on Scientific and Medical Aspects of Human Reproductive Cloning, and later served on the Human Embryonic Stem Cell Advisory Committee.
Education: The University of Cambridge, UK
Training: Massachusetts Institute of Technology
Current title: Professor in the Department of Cell Biology; and professor in pediatrics, Duke University School of Medicine
---