"We knew a professorship would enable a single person with a really great talent to do something wonderful." - Pat Johnson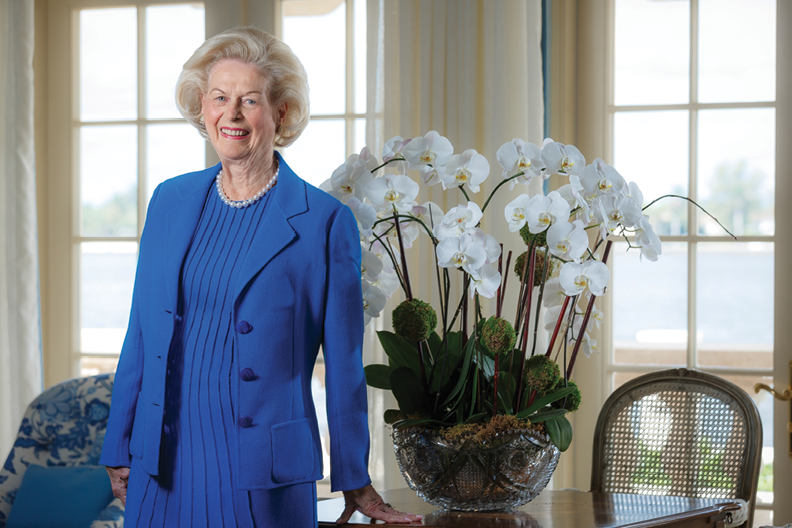 A Partnership to Revolutionize Cardiovascular Medicine
Former Duke Health Board of Visitors member Pat Johnson says that her late husband, Richard "Dick" Johnson, T'52, became interested in medicine and in supporting cardiovascular genomics while serving as the longtime president of St. Mary's Medical Center in West Palm Beach, Florida.
The Johnsons chose to support the growth of the field at Duke because it was Richard Johnson's alma mater. "We've always loved Duke, especially the hospital and the medical field," she says. The couple also recognized that Duke was a long-time frontrunner in the fields of cardiovascular disease, genetics, and genomics. Dick Johnson believed that Duke had the potential to revolutionize cardiovascular medicine.
The couple have expressed their love for Duke by volunteering their time; both served on Duke Health's Board of Visitors, and Pat has served on the Duke Children's National Board of Advisors. They felt it was also important to endow a professorship because it would provide dedicated support for a scientist working to achieve a long-term goal. "We knew a professorship would enable a single person with a really great talent to do something wonderful," Pat says.
The current holder of the Richard and Pat Johnson Distinguished University Chair, William Kraus, MD, works to apply advances in genomics and other emerging sciences to understand how exercise and other interventions can be used to predict and manage individual risk for heart disease. Johnson and her family have hosted Kraus and his research partner and wife, Virginia Byers Kraus, MD, PhD, at their home in Florida. "They're wonderful, and I'm very proud to be sponsoring that chair," she says.
Meet the Richard and Pat Johnson Distinguished University Professor of Cardiovascular Genomics