Image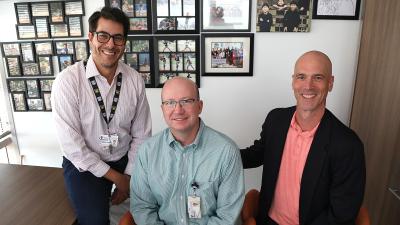 No More Guessing: Duke Pediatric Experts Build Unique Foundation to Find the Right Dose for Children
Over the last 20 years, the portfolio of active industry and government research grants to a core group of pediatrics faculty working in the Duke Clinical Research Institute has grown from $5 million to $750 million. As they won new and ever larger grants, the group developed an expertise not just in multi-site pediatric clinical trials but also in leading national research networks and managing major coordinating centers.  
For a small group of faculty, they are having an enormous impact on medical treatments for children—and adults—and influencing public health and student wellness across the country. 
The ingredients for that success story include a deeply ingrained commitment to teamwork and mentorship and a shared ability for recognizing opportunities to advance clinical research. 
A better way
As a trainee in the Duke pediatrics fellowship program and then as a faculty member in DCRI, Daniel Benjamin, MD, PhD, realized something while taking care of sick babies. 
"I'd go into the newborn nursery and see a baby that was dying from a weird infection," said Benjamin. "And of course, you'd be using a drug that had been studied in adults, but we had no idea if it was the right dose for children. I'd sit there and think, 'I really wish somebody would do this study.' I'd get all irritated about it, guess at the right dose, give the baby the shot, and then go onto the next baby." 
That process repeated itself dozens of times during his early career, his residency and fellowship, and those early years on faculty, "like it did for anybody who attended in the nursery." 
Since the 1962 Kefauver–Harris Amendment, the U.S. government had required pharmaceutical companies to study their drugs in adults—but not in children, since medical leaders and policymakers thought it was impossible to do safe clinical trials of medications in children and infants. A drug's label, the approved guidelines for using the drug, often included a warning that the drug had not been shown to work for children.  
Many of those drugs, however, were needed by sick babies and children. Pediatricians had to make educated guesses as to the correct doses. 
"The problem was, we often guessed wrong," says Benjamin.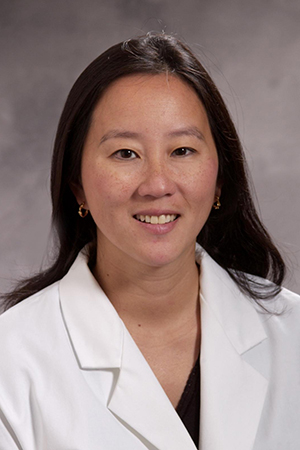 After a few years at Duke, Benjamin and Jennifer Li, MD (the first two pediatricians at DCRI), were invited to work at the Food and Drug Administration through the Intergovernmental Personnel Act Mobility Program. Their temporary assignments gave them visibility into the tremendous amount of clinical data that gets submitted to the FDA, and they realized there could be ways to gather the right data to guide better care for sick children. 
Back at Duke, Li and Benjamin continued to advance their individual research careers. They also set out to attract and train a cadre of Duke pediatrics fellows interested in clinical research, encouraging them to earn additional expertise in pharmacology, epidemiology, biostatistics, and quantitative research methods.  
Soon, a core group of highly trained faculty formed into the DCRI Pediatrics group—Benjamin, Li, P. Brian Smith, MD; Michael Cohen-Wolkowiez, MD, PhD; Christoph Hornik, MD, PhD; Kanecia Zimmerman, MD, PhD; and Rachel Greenberg, MD—with collaboration from 11 other pediatrics faculty members. 
Fifteen years later, that group of faculty has played a defining role in the studies of dosing and safety for more than 100 medicines, and their efforts have resulted in more than 15 label changes by the FDA. Now when a sick baby receives a medication in a hospital, the drug is more likely to have research-backed dosing guidelines.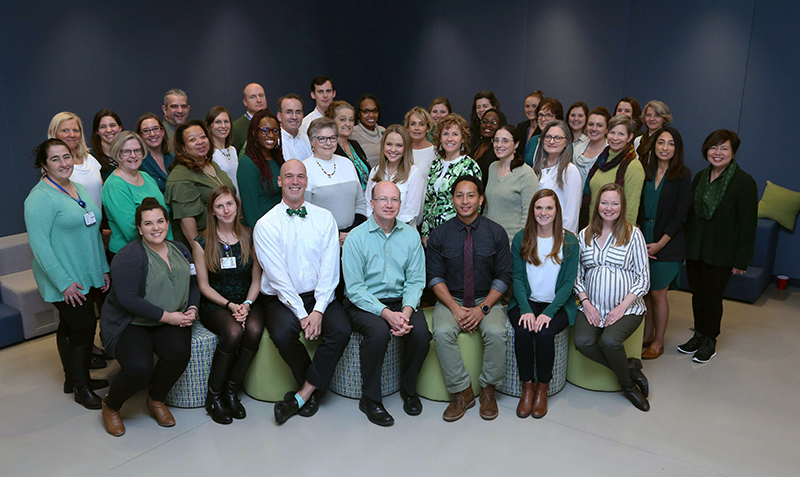 A foundational network
Much of that important dosing research and insight has been through the Pediatric Trials Network (PTN), established by the National Institute of Child Health and Development (NICHD) in 2010 to make medicines safer and more effective for all families. NICHD tapped Benjamin and DCRI to build and manage the network and to coordinate a systematic study of medicines that are commonly prescribed to children and mothers. 
"Most pediatricians at DCRI cut their teeth on the Pediatric Trials Network," said Benjamin. Through PTN, junior faculty members received salary support and gained valuable experience in proposing and managing clinical trials. Importantly, PTN has served as a training ground for those core faculty as each took over the day-to-day activities of coordinating the network. 
Benjamin handed the role to Smith. Cohen-Wolkowiez took over from Smith, then Hornik got his chance, and then Zimmerman. Today, Greenberg runs PTN and serves as chair of the PTN Steering Committee.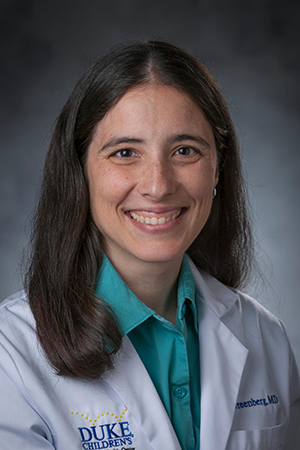 "PTN exemplifies the mission of our group in terms of altruistically improving public health, improving dosing safety and efficacy in children, and studying medications that nobody else will unless we do it," said Greenberg. 
The group's shared goals and many successes rely on a dedication to mentoring. 
"I've always seen my colleagues put their mentees forward," said Greenberg. "It's never about themselves, it's about the people that they've mentored, and they realized when their mentees are successful, it reflects well on them." 
They should be proud: In April 2022, Greenberg received the school's Early Career Mentoring Award and Hornik the Ruth and A. Morris Williams Faculty Research Prize. 
Others have noticed the success of PTN (and other similar research efforts). When Congress reauthorized the Best Pharmaceuticals for Children Act in 2012, it ensured that future research would require the development of pediatric study plans—no more guessing. 
The PTN also has served as a foundational program to generate data the team could use for secondary analyses and to answer additional research questions via separate grant mechanisms such as R and U awards. Hornik, for one, has used PTN data to evaluate how drugs work in infants suffering from heart failure due to congenital heart disease.
Ready for what's next
The team's innovative research design methods and data monitoring, and the infrastructure and networks they organized to support PTN, set them up for another big opportunity, said Cohen-Wolkowiez, the current director of pediatrics research at DCRI. 
"We had all this experience with multi-site trials and the PTN, and now we could go after coordinating center awards for bigger and more ambitious public health research projects," he said. 
A coordinating center is the central team that is responsible for organizing and managing the activities and logistics for all the individual grantees, clinical sites, and field work for a large government-funded initiative. This can include oversight and coordination of the study design, evaluation of progress, data collection, biological sample collection and storage, and dissemination of study results and lessons learned. 
The DCRI team submitted a rash of applications to the NIH. Many weren't successful. 
But big awards did arrive. 
In 2016, DCRI won a seven-year, $119 million grant to build and manage Environmental Influences on Child Health Outcomes. Under the leadership of Smith, DCRI coordinates more than 60 ECHO research cohorts across the country. Those cohorts are contributing data and bio-specimens from more than 50,000 children and their families to address research questions that no single cohort can address alone. 
That same year, Benjamin and DCRI won a seven-year, $26.5 million grant to create the Trial Innovation Center, a key component of the Trial Innovation Network that is part of the federal Clinical and Translational Science Award Program.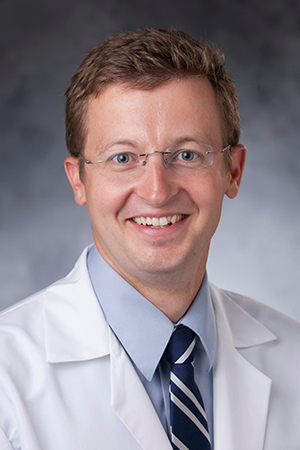 In 2017, the FDA awarded DCRI $5 million to establish a coordinating center for a Global Pediatric Clinical Trials Network. This program allowed Hornik to evaluate new ways of conducting clinical research such as studies that can be conducted at a family's home and registries that can identify the natural course of diseases and the right endpoints for pediatric clinical trials.  
When COVID-19 struck, Cohen-Wolkowiez partnered with Duke's Warren Kibbe, PhD, University of North Carolina Health System's Giselle Corbie, MD, and Al Richmond at Community-Campus Partnerships for Health to win the $80 million-RADx® Underserved Populations (RADx-UP) coordination and data collection center. RADx-UP is the single largest investment focused on the health of underserved populations in the history of NIH and the DCRI Pediatrics group was entrusted to lead it. DCRI and partners are coordinating more than 125 research project teams of investigators and community partners. Those teams are evaluating strategies to increase access and use of SARS-CoV-2 tests in underserved populations across the nation; to date, the program has enrolled more than 320,000 participants. 
Meanwhile, Benjamin and Zimmerman responded to the COVID-19 pandemic by gathering other pediatrics faculty at Duke and Carolina to create the ABC Science Collaborative, which collected data from U.S. school districts representing more than 1 million students and provided important real-time guidance to school district leaders across the country and to North Carolina legislators. The Collaborative produced the fastest research publication to legislation in the history of DCRI. (Zimmerman was featured in the Feb. 2021 Magnify article The ABCs of Keeping Kids Healthy.) 
Read more about the ABCs of Keeping Kids Healthy
This August, Zimmerman and DCRI were named the clinical trials data coordinating center for Researching COVID to Enhance Recovery (RECOVER), an initiative supporting large-scale national research studies aimed at understanding and improving the treatment of long COVID (symptoms that persist long after COVID infection has resolved). 
Engaging the community
As those big grants came in, as DCRI built up the infrastructure and staffing to support the work, and as those teams reached out to communities and study populations across the country, the DCRI pediatrics group has recognized yet another opportunity.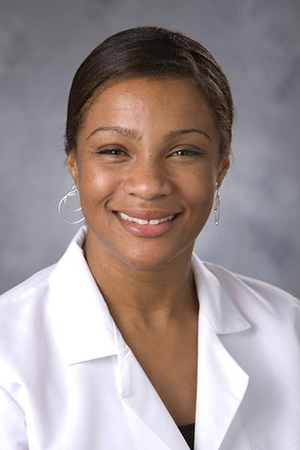 "What we are learning through RADx-UP, ABC Science Collaborative, and other DCRI projects is the importance of community engagement," said Zimmerman.  
She pointed to the community partners, school superintendents, and public health advocates who have been critical to explaining the research aims of these networks. 
Cohen-Wolkowiez agreed. "Without the trust these community leaders have built in their communities, RADx-UP wouldn't have been able to quickly respond to the pandemic," he said. 
The DCRI pediatrics group said they will continue to learn from these leaders in community engagement even as they build a stronger model for community-engaged research that makes participants direct partners in all steps of the research process and that values the active involvement of diverse patient communities.  
"The goal is to vastly improve participation, engagement, recruitment, leadership, and access to new therapies and diagnostics," said Cohen-Wolkowiez. 
---
Anton Zuiker is a research communications project manager in the Duke Clinical Research Institute. 
Photos by Jim Rogalski.
Main image: Michael Cohen-Wolkowiez, MD, PhD, Brian Smith, MD, and Daniel Benjamin, MD, PhD, collaborate with the DCRI Pediatrics group to develop research-backed dosing guidelines for children.