Image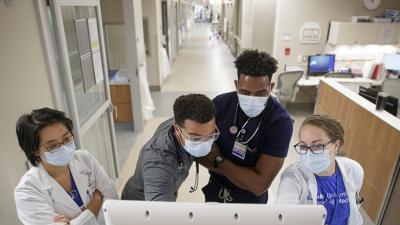 Getting to the Heart of Inclusion
When Jennifer Rymer, MD, entered cardiology fellowship training at Duke in 2014, she was the only woman in her training class. Given the historically low number of women entering cardiology training programs in the U.S., this was unsurprising. Today, just 13 percent of practicing cardiologists in the U.S. are women while fewer than 6 percent of trainees are from underrepresented racial and ethnic groups (UREGs), which the American Association of Medical Colleges defines as Black, Hispanic, Latinx or Native American.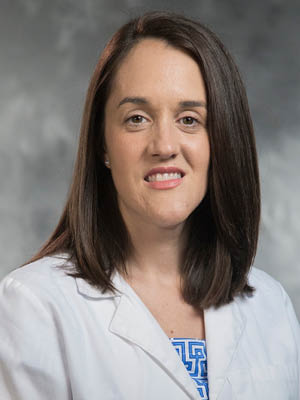 When Rymer realized upon fellowship match that she'd be the only woman in her class, she wondered, albeit fleetingly, how other recruits might view her. Her lifelong history of high achievements aside, she says that many women who enter specialty training – including her – have had a moment where they wonder, 'Am I as good as the others? Was I selected because of who I am on paper and what I bring to the table, or is it because of how I look?"
Just three years later, in 2017, the incoming fellowship class at Duke matched no women applicants and just one member from a UREG. It was a wake-up call.
"It put everybody into high alert," says Pamela S. Douglas, MD, professor of medicine in cardiology and the Ursula Geller Distinguished Professor for Research in Cardiovascular Disease. "There was a collective realization in the Division that there was something about the way we were presenting our program or the way we were interviewing fellowship candidates that needed to change."
Although Duke Cardiology's proportion of female fellows and UREGs in the training program was and had been on par with similar programs across the U.S., the desire for change was strong, says Anna Lisa Crowley, MD, associate professor of medicine in cardiology and program director of Duke's Cardiovascular Disease Fellowship Program.
"We recognized we wanted to change and we had a vehicle to make it happen," she says.  "So we focused on carving a path forward and we were very fortunate to have strong leadership and support from our division chief, Manesh Patel. As a group, we also understood that working on diversity is just a starting point. The endpoints are inclusion and belonging, and there is still work to do."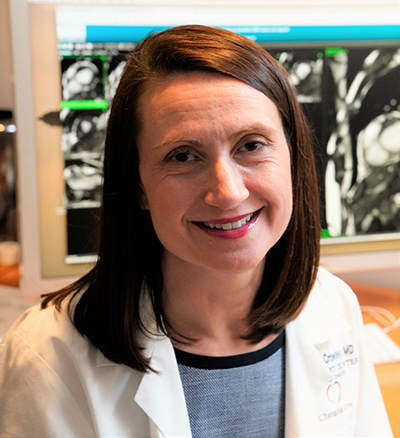 Crowley credits former program director Andrew Wang, MD, and former associate program director Svati Shah, MD, for laying the groundwork that helped get changes underway. "Their work allowed us to organize very quickly and we were well positioned to make the first steps in what was a multifaceted process to increase representation and diversity in the training program."
Members of division leadership, including Patel, Crowley and Douglas, in partnership with the Department of Medicine, made a commitment to address issues of diversity, particularly in regard to training programs. This decision led to creation of the cardiology fellowship Diversity and Inclusion Task Force in 2017 to evaluate why the program was not matching female and UREG candidates, to assess program data across a ten-year span, and then evaluate any barriers that might exist and create a plan to reduce them.
Duke has long been a leader in the cardiovascular research space, including the study of health disparities that demonstrate the critical role diversity plays in health outcomes. Perhaps more than most, the team recognized that unless things changed with recruitment into the fellowship program, they wouldn't be doing enough to solve an important issue: the importance of having more women and UREGs available to care for patients.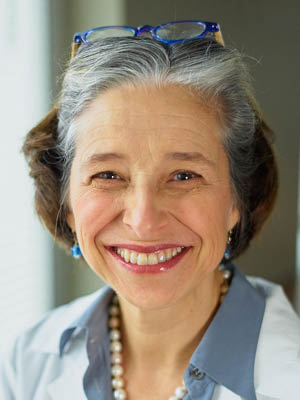 "Research shows very clearly that patients from UREGs have much greater trust in someone of the same race or ethnicity and are more likely to follow medical advice, to be compliant and come back for follow up care," says Douglas, who is former division chief and a past president of the American College of Cardiology. "Research suggests that this is also true for women. In addition, women as care providers take more time with patients, are more thorough, and tend to be more compliant with following guidelines for preventive care."
Because people tend to stay where they train, fellowship programs serve as an important pipeline to the faculty at academic medical centers.
"Duke is located in a growing and culturally rich area with a lot of diversity," says Manesh Patel, MD, professor of medicine in cardiology, the Richard S. Stack, MD, Distinguished Professor and chief of the division of cardiology. "We want the people we train to look like the people we take care of – and not only do we want to train them, we want to ensure that we offer an environment that supports their careers."
So the team got to work. Having been elected by her peers to serve as Chief Cardiology Fellow in 2018, Rymer was an automatic member of the Task Force.
"Knowing that internal medicine residencies are split nearly evenly between male and female trainees, it bothered me that when I stepped into my fellowship program there was such a steep decline in the representation of women," Rymer says. "Despite knowing I'd be the only woman, experiencing it felt different. I was bothered by thoughts of why this drop-off existed not just for women but for minorities."
Rymer and her Task Force colleagues – 10 faculty members and six other fellows – believed that even though the lack of diversity in cardiology was a problem everywhere, approaching the problem systematically would allow them to break it down, evaluate it and begin to address needed changes, first at Duke but hopefully more broadly. When they found a way to make improvements, they'd write it up and publish what worked and what didn't in an effort to share the work with other fellowship programs.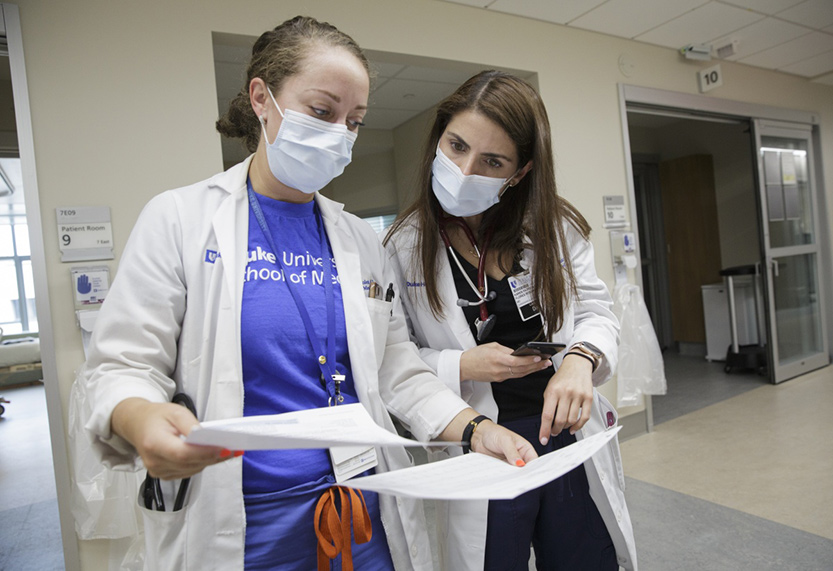 The Task Force, comprised of 53 percent women and 24 percent UREG, reviewed 10 years of recruitment data in an effort to identify unconscious or overt biases. They also developed a multi-phased, multi-year initiative across all areas of recruitment in order to create an environment committed to equity and to Duke's standard requirements. 
Ultimately, the Task Force recommended a reorganization of the recruitment committee to ensure it was comprised of at least 33 percent women and at least 20 percent UREG faculty members. The team also made changes to the applicant screening process, including blinding reviewers to applicant photos and establishing goals of interviewing a minimum of 25 percent women and 25 percent UREG applicants. They recommended changes to the interview day that included greater opportunity for current women and UREG fellows to meet and socialize with women and UREG applicants, and giving all applicants the opportunity to meet with faculty from their clinical and research interest areas. Additionally, they made changes to the applicant ranking process and post-match interventions.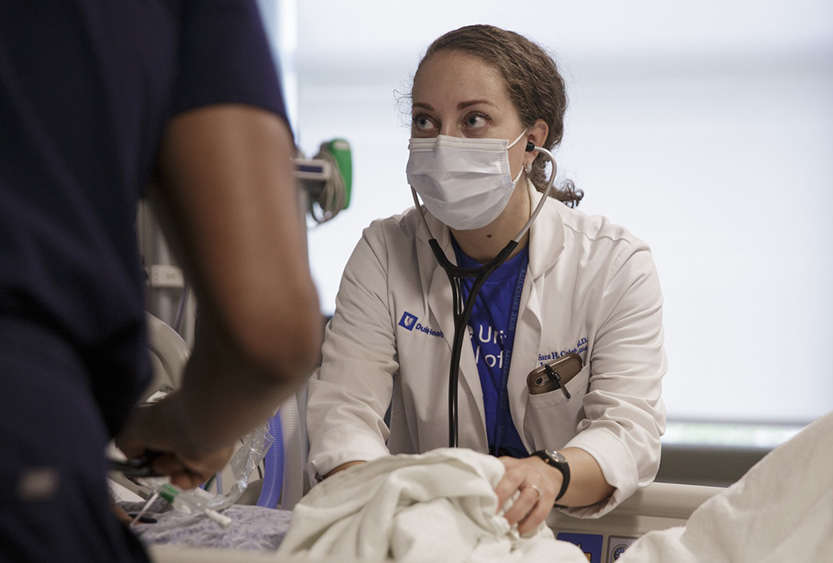 The timing of the implementation of changes came with the appointment of Anna Lisa Crowley, MD, as the new director of the fellowship program in June 2018, becoming the first woman to hold the role.
Results of the Task Force's efforts show the fellowship recruitment committee interviewed more women and UREG candidates after the changes were made, increasing from 20 to 34 percent of women and from 14 to 20 percent UREG candidates.
These results have held steady for several years and have led to a team of fellows that is now comprised of a majority of women and UREGs. In fact, in July 2021, the Cardiovascular Disease Fellowship program welcomed the most diverse fellowship class ever with five women and five men, with four of the 10 from UREGs.
"We realized there was a problem and, together, we did something about it," says Douglas. "What's more is what we're doing is highly successful and serving as a national model, which is extraordinary."
"We realized there was a problem and, together, we did something about it," says Douglas. "What's more is what we're doing is highly successful and serving as a national model, which is extraordinary."
The team credits support from Duke University School of Medicine and especially Dean Mary E. Klotman and the diversity and inclusion work being done by the school. Specifically, they note initiatives such as the Minority Recruitment and Retention Committee, which provides leadership development, career mentoring and networking for UREG faculty and trainees, as well as educational and research initiatives that directly support fellows, and the addition of a Cultural Determinants of Health Disparities curriculum for Duke's health professions students.
The group published their findings in JAMA Network Open in January 2021. In addition to Rymer, Douglas, Patel and Crowley, co-authors included Camille G. Frazier-Mills, MD, MHS; Larry R. Jackson II, MD, MHS; Kevin L. Thomas, MD, and Andrew Wang, MD.
Increasing diversity and representation throughout the field of cardiology is critically important in addressing our most significant health challenges, say both Patel and Douglas.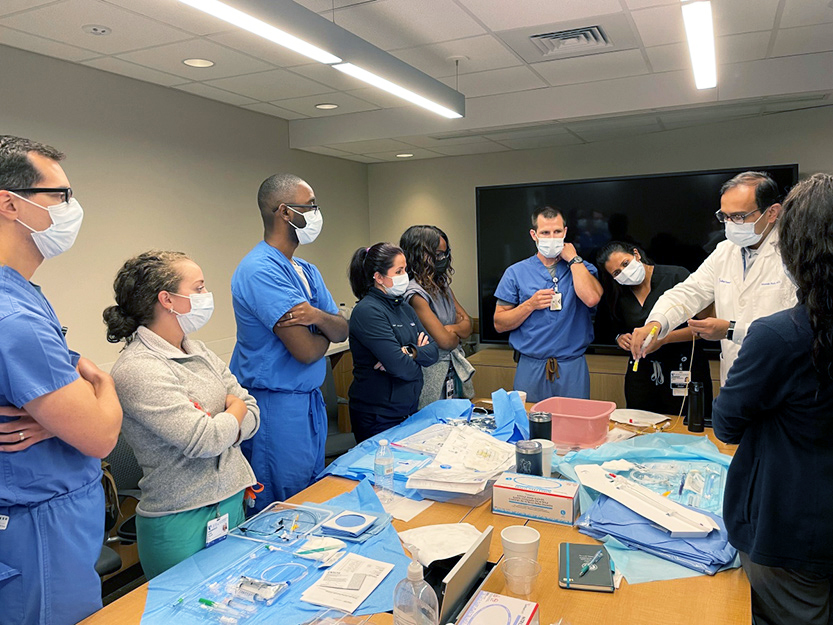 "Diversity is about people, their backgrounds and gender, but it's also about how they think," says Patel. "It's critical to get different types of people thinking about things differently in order to solve problems, especially in cardiology because heart disease remains the number one cause of death world-wide."
Douglas, who has become a leading advocate nationally for inviting more women into the field, has co-authored a number of journal articles on this topic in the past year. She says that we're leaving talent behind if we're not pulling more women into cardiology training programs.
"If half of everybody in medical school and internal medicine residency is female, and only 20 percent of cardiology fellows are female, we're leaving 30 percent of the talent pool on the table," says Douglas. "No business can consistently achieve excellence with that level of drop off – you have to retain access to everyone who is good."
Rymer joined the Duke Cardiology faculty in July, 2020 as an interventional cardiologist. Although she's the second woman in Duke's history to join the interventional team, she is currently the only female interventionalist faculty member. The work she did during fellowship, particularly on the Inclusion and Diversity Task Force has led her to feel more devoted to increasing representation in the field of cardiology.
"Now that I've been part of a team that worked through the problem and helped initiate the program that we did, although it took a lot of work to create a structure and support programs, the results were pretty phenomenal in a short period of time," says Rymer. "It also helped me to see and better understand that there can be policies that inadvertently keep certain groups out. But if you institute processes like we did, and I can't say that it was easy -- attracting a more diverse population is doable."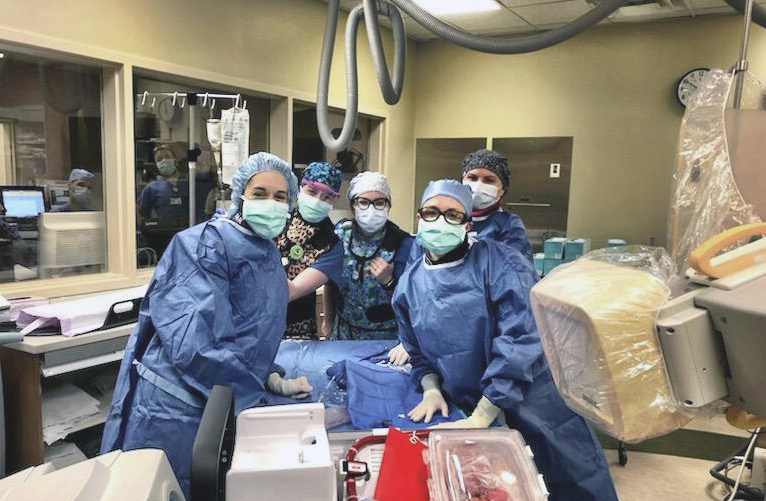 Rymer was recently named the trainee liaison for the Department of Medicine's Program for Women in Internal Medicine (PWIM) where she will help to create and facilitate programs tailored to the needs of women trainees.
"I love working with residents and I am very excited to help support them as they navigate training while also taking on other life milestones, like pregnancy or thinking about starting a family."
She hopes to demonstrate, through her work with PWIM and elsewhere, that a career in cardiology is a fulfilling and rewarding choice for women.
Douglas underscores the importance of this and cites Rymer as a particularly strong role model.  
"Women training in internal medicine need to see women cardiologists that are happy, supported, and successful, and Dr. Rymer is all of that," says Douglas.
The changes made within the cardiology fellowship recruitment program have been highly successful so far, but the work continues, says Crowley. "This was really a starting point – we need continued partnerships with the division, the faculty, the Dean and the greater institution to ensure that we're fully supporting female and UREG fellows and faculty members throughout their career lifespan."
Patel concurs. "Our group is fully committed to diversity and support of our entire team," he adds. "We do a lot of things at Duke to be competitive and strive for excellence. I am unabashedly happy to say that we believe diversity is a differentiator that will make us better at delivering cardiovascular care across Duke Health."
Feature photo: Duke Cardiology fellow Sara Coles, MD, right, rounds with other team members in the Cardiac Intensive Care Unit at the Duke Medical Pavilion. From left to right:  Tracy Wang, MD, professor of medicine in cardiology, Sidney Barrau, MD, internal medicine resident, and Brandon Durant, MD, MPH, internal medicine resident.
Tracey Koepke, MA, is director of communications for Duke Heart & Vascular Services. She holds degrees from the University of Connecticut and Duke University. Shawn Rocco is a photographer/videographer for Duke Health Marketing and Communications.