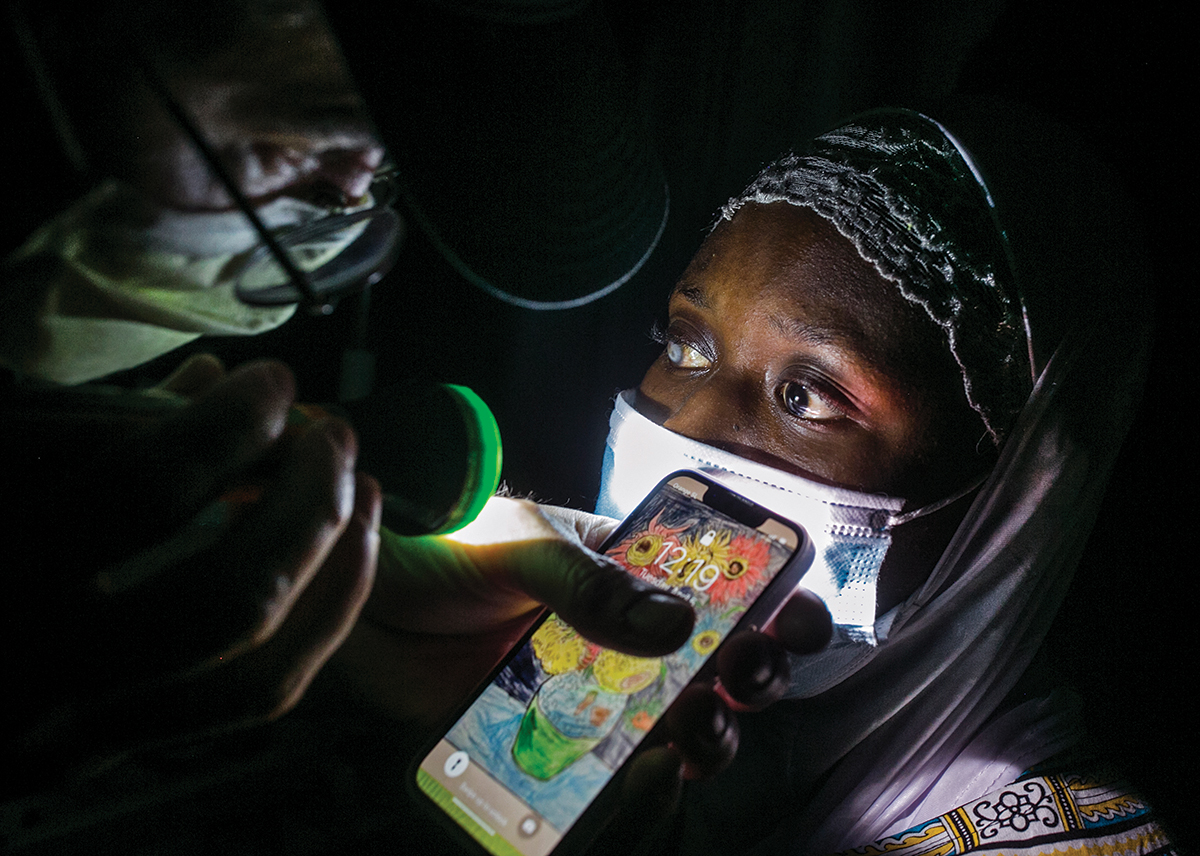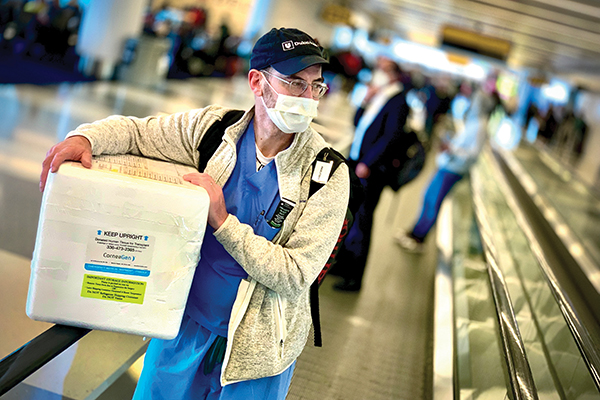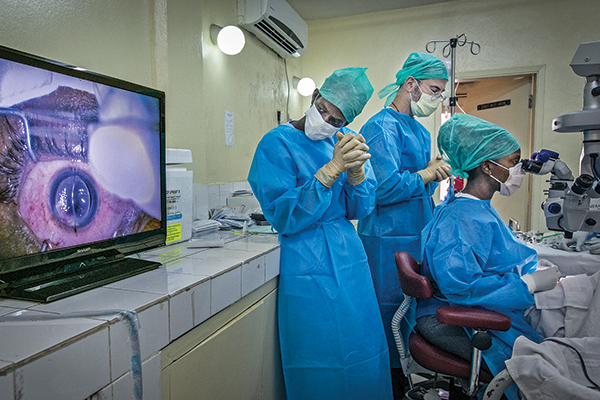 Duke Eye Surgeon Travels to Africa to Perform Corneal Transplants
In April 2022, Duke eye surgeon Lloyd Williams, MD, PhD, traveled to Sierra Leone to perform corneal transplant surgeries, restoring sight for patients who had suffered corneal-related blindness for years. Williams, associate professor of ophthalmology and director of the Duke Global Ophthalmology Program, performed 19 corneal transplants and four non-transplant surgical procedures during the visit.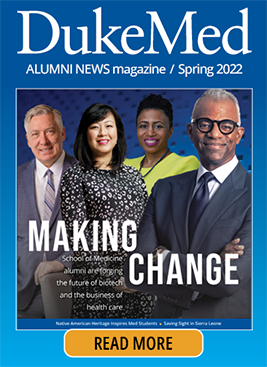 The trip followed one Williams made in July 2021, when he performed the first corneal transplants ever done in Sierra Leone. The most recent visit brought another milestone — the first corneal transplant performed by a Sierra Leonean physician: Jalika Mustapha, MD, who leads the National Eye Programme in the West African nation and trained with Williams on the surgical technique. 
The trip was coordinated by Williams as part of the renewed Duke Global Ophthalmology Program. Williams and other Duke ophthalmologists have made dozens of trips to countries in Africa, Asia, and Central America. The renewed focus will enable a coordinated effort to further increase research, education, and patient care across the globe. 
Countries such as Sierra Leone often have few trained eye specialists and lack the infrastructure for comprehensive eye care, contributing to a global burden of preventable vision loss and blindness. According to estimates by the World Health Organization, nearly half of the world's 2.2 billion people who suffer vision impairment or blindness could be helped by treatment or surgery.  
"We believe that this work will generate important research findings regarding the genetics and treatment of major blinding conditions in Africa," said Williams. "We also believe this work will help elevate the status of international medical leaders to enable the expansion and improvement of eye care abroad." 
"Most importantly, this work will help reduce avoidable blindness and human suffering." — Lloyd Williams
— Story by Michael Penn. Photos by Chris Hildreth