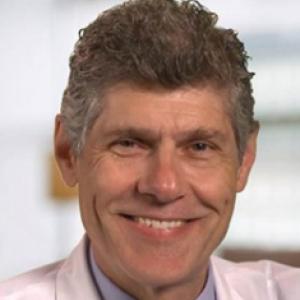 Vice Dean for Medical Affairs
Contact Information:
Theodore N. Pappas, MD, is the Vice Dean for Medical Affairs at the Duke University School of Medicine.  He also holds the positions of Distinguished Professor of Surgical Innovation.
Pappas came to Duke University Medical Center in 1988 as Assistant Professor of Surgery. His clinical interests include gastrointestinal surgery, peptic ulcer surgery, and cancer of the esophagus, stomach, pancreas, and bile duct. 
He is a 1977 graduate of John Carroll University where he received his bachelors of Science degree.  He then simultaneously earned a master's in science and his MD from The Ohio State University and the School of Medicine in 1981. He completed his internship and residency in 1988 at Brigham and Women's Hospital in Boston, Massachusetts. He received the F.D. Moore Resident Teaching Award while a Chief Resident. He served as the gastrointestinal research fellow at the University of California from 1983 to 1985 and was a clinical fellow in surgery at the Harvard Medical School from 1985 to 1988.
Since joining Duke's medical staff, Pappas has held the positions of Director and Founder of the U.S. Surgical Endosurgical Center; Chief of Gastrointestinal Surgery, Program Director of General Surgery Residency Program, Program Director of the Duke Physician Assistant Surgical Residency Program, Chief of the Surgical Services for the Veterans Administration Medical Center in Durham, Associate Dean for Clinical Affairs for Duke University School of Medicine, Executive Medical Director for the Duke Faculty Practice in the PDC, Interim Chairman for the Department of Surgery and Division Chief for Advanced Oncologic and GI Surgery.  
Pappas is the 2015 recipient of the Leonard Palumbo Jr, Faculty Achievement Award,  and the 1994 and 2006 recipient of Duke's David C. Sabiston Teaching Award.  Pappas also served as a member of numerous medical journal editorial boards.   He is past Vice President of the American Surgical Association,  and past President of the American Hepato-Pancreato-Biliary Association and serves as a Senior Director of the American Board of Surgery. 
He has been the editor of eight books and has authored over 400 papers and chapters. 
Contact: Mary Pickard, Staff Assistant
Phone:  (919) 681-3442
E-mail:  mary.pickard@duke.edu