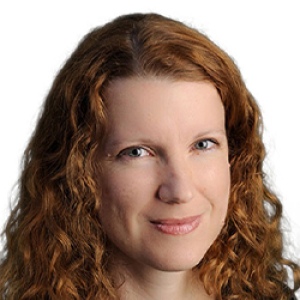 MMCi Instructor in the Department of Biostatistics & Bioinformatics
Senior Affiliated Scholar Duke University: The Fuqua School of Business

Dr. Wood's research focuses on how consumers respond and adapt to change or innovation. This applies both to individuals' processing of new product information and emotional reactions to new innovations, trends, or rituals. Current projects include investigations of new product learning, expert/novice differences in new product adoption, consumer response to technology innovations, medical innovations and patient learning, adoption of risky innovations, and the neuroscience of change behavior. Her work has appeared in Journal of Consumer Research, Journal of Marketing Research, Journal of Marketing, Journal of Consumer Psychology, and Journal of Retailing. Dr. Wood joined the NC State Poole College of Management in 2010. Previously, she was a co-recipient of the 1997 H. Paul Root Award for the article published in Journal of Marketing that "made the most significant contribution to the advancement of marketing practice" and, in 2001, won the University of South Carolina Moore School of Business Alfred G. Smith award, the school's top teaching award. She also was the 2007 winner of the Mungo Undergraduate Teaching Award, the University of South Carolina's top undergraduate teaching honor. Dr. Wood served as the Director for the Center for Neuroeconomic Research at USCand is an affiliated faculty member of MIT's Convergence Culture Consortium.