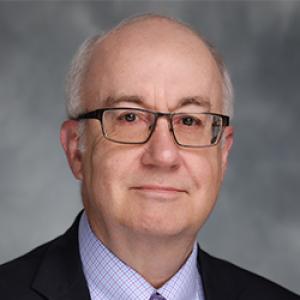 Executive Vice Dean for Administration
Contact Information:
Scott Gibson was named Executive Vice Dean for Administration for the Duke University School of Medicine in February 2008. His duties include direction of the school's central finance and budgeting functions, Medical Education and Admissions Office administration, the Medical Center Human Resources management center, Office of Research Administration, and institutional central reserve management.
His office is responsible for providing a liaison function between University and health System corporate administrative functions and the School of Medicine department and center/institute business managers for the purpose of improving business processes and efficiency.
Mr. Gibson came to Duke as Associate Dean for Finance and Resource Planning in March of 2000 from the Wake Forest University School of Medicine. His undergraduate training was in pharmacy at the University of North Carolina in Chapel Hill. He served as a hospital pharmacist at Frye Regional Medical Center in Hickory, North Carolina for seven years, including a final year as Director, before departing in 1987 to obtain a Masters in Business Administration at Duke's Fuqua School of Business
Following business school, Mr. Gibson worked as a healthcare corporate banker for First Union National Bank based in Charlotte, focusing primarily on hospital tax-exempt debt. He moved to Wake Forest in 1991 as a senior financial planner and spent nine years in administration and finance for the school of medicine, departing as Associate Dean for Finance.
Contact: Keely Kelly, Executive Assistant
Phone: (919) 684-3945