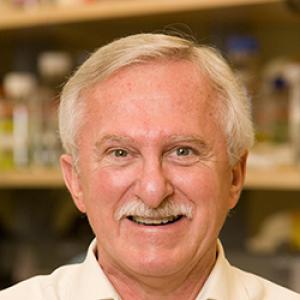 2015 Nobel Laureate in Chemistry
On Wednesday, October 7, 2015, The Royal Swedish Academy of Sciences announced that Paul Modrich, PhD, a Howard Hughes Medical Institute (HHMI) investigator at Duke University; Tomas Lindahl of the Francis Crick Institute and Clare Hall Laboratory in the UK; and Aziz Sancar of University of North Carolina, Chapel Hill, were the recipients of the 2015 Nobel Prize in Chemistry for mechanistic studies of DNA repair.
Dr. Modrich, a professor in the Department of Biochemistry, joined Duke in 1976. He is a James B. Duke Professor of Biochemistry and a member of the Duke Cancer Institute.
Read Announcement 
Faculty Profile 
Modrich Lab 
Nobel Page
Videos