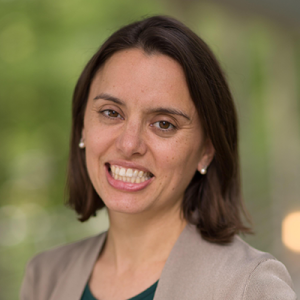 Associate Dean for Scientific Integrity
Dr. Lemmon works as a fetal and neonatal neurologist and co-directs Duke's Neuro-Intensive Care Nursery Program. She serves as the Medical Director of the Children's Clinical Research Unit within the Department of Pediatrics. Dr. Lemmon's research aims to understand and improve how clinicians and parents partner to make decisions for critically ill children, with a specific focus on parent-clinician communication, shared decision making, and stakeholder engagement in research.
Dr. Lemmon received her medical degree from Harvard Medical School and she completed residency training in child neurology and a fellowship in neonatal neurosciences at The Johns Hopkins Hospital.
She was honored with the Child Neurology Society's 2021 Philip R. Dodge Young Investigator Award. Dr. Lemmon is a faculty associate of the Trent Center for Bioethics, Humanities & History of Medicine, core faculty within the Duke-Margolis Center for Health Policy, and associate faculty within the Duke Science & Society program.