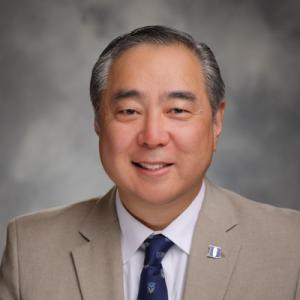 Professor in Orthopaedic Surgery
Contact Information:
Dr. Iwama is widely recognized for having developed the "Kawa Model" ('Kawa' is Japanese for 'River'), the first substantial model of practice in the rehabilitation sciences developed outside the English-speaking world. The Kawa Model is now taught in over 600 health professions education programs internationally and used in practice across six continents. He has emerged as a very important and progressive thinker in the fields of occupational therapy and rehabilitation sciences worldwide.
 
Dr. Iwama draws on his rich experience of acculturating into Eastern and Western social spheres of experience to drive his profound and critical perspectives on culture and its intersections with theory and practice in the rehabilitation sciences. 
Most recently, Dr. Iwama was the Dean of the School of Health and Rehabilitation Sciences, and Professor in the Department of Occupational Therapy, at MGH Institute of Health Professions.
A passionate and captivating communicator, Dr, Iwama regularly is invited to lecture to both U.S. and international audiences. Since his book, The Kawa Model: Culturally Relevant Occupational Therapy, was published in 2006, he has given over 350 invited national and international lectures and over 40 keynote and plenary addresses at scientific and professional conferences. He has more than 25 publications in both English and Japanese professional journals. 
Dr. Iwama is an adjunct professor in the Faculty of Medicine at the University of Toronto and holds similar adjunct professorial appointments at six universities in Canada, the United Kingdom, Australia, and Asia. Prior to arriving at the MGH Institute, he was professor and chair of the Department of Occupational Therapy at Augusta University, formerly the Medical College of Georgia. Dr. Iwama completed advanced studies in Medical Anthropology from University of Leiden, Netherlands, and has earned a PhD in Sociology from Kibi International University in Japan, a MSc in Rehabilitation Sciences from University of British Columbia, a BSc in Occupational Therapy from University of British Columbia, and a BSc in Human Performance from the University of Victoria.