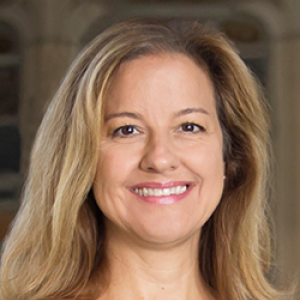 Assistant Dean for Student Services
Dr. Bonner is Professor of Psychiatry and Behavioral Sciences and Professor of Neurosurgery, and she holds a joint appointment in the Psychology and Neuroscience Department. In addition to her ongoing clinical role as Director of the Pediatric Neuropsychology program, Dr. Bonner has worked for over a decade in the School of Medicine's Office of Student Affairs, where she has been providing academic support services to students in the MD program since 2012 and students in the MBS program since 2015.  She also serves as an expert resource and liaison to the SDAO. Previously, Dr. Bonner served for over a decade as the Director of Graduate Studies in the Psychology and Neuroscience Program.
As Assistant Dean of Student Services, Dr. Bonner  facilitates and promotes programming and services that facilitate the vision of School of Medicine's health professions education programs occurring in professional, respectful, and positive learning environments.  Working with Dr. Jane Gagliardi, Associate Dean for Learning Environment and Well-Being, Dr. Bonner collaborates with leaders in the School of Medicine's Health Professions Education programs and facilitates development of a cohesive plan for and equitable implementation of support services for students to include disability support/accommodations, learning support, and enhanced access to mental health services.