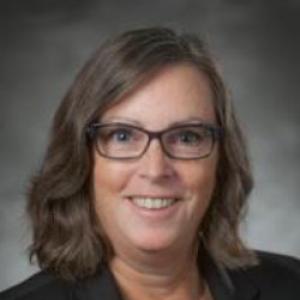 Chief Nursing Information Officer, DUHS
Contact Information:
As CNIO, Lytle is responsible for the development, deployment, optimization, integration and maintenance of clinical information systems to support clinicians and patient care across the various care settings. She also serves as a clinical associate for the Duke University School of Nursing and teaches part-time in the MSN health informatics and DNP programs. She has over 20 years of experience in clinical informatics including system selection and implementation for a wide variety of applications ranging from small departmental systems to large, health system deployed EHRs. She earned her BSN from East Carolina University, her MSN from the University of North Carolina at Chapel Hill and her DNP from Duke University. Lytle is certified as an Informatics Nurse and as a Nurse Executive Advanced (NEABC) by the American Nurses Credentialing Center (ANCC). She is also a Certified Professional in Healthcare Information and Management Systems (CPHIMS) by the Healthcare Information and Management Systems Society (HIMSS) and recognized by HIMSS as a Fellow in Healthcare Information and Management Systems Society (FHIMSS). Lytle is interested in engaging nurses and other clinicians in designing health IT/EHR solutions to solve clinical and operational problems, with a focus on improving the clinician's efficiency while supporting and improving patient safety. She is also an advocate for mapping nursing data on nursing sensitive measures to information models to improve patient care through sharable, comparable nursing data.