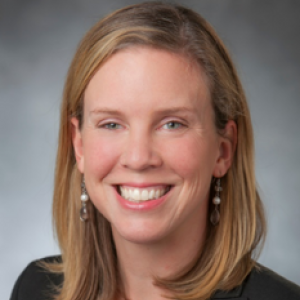 Co-Director of Clinical Education; Assistant Professor in Orthopaedic Surgery, Core Faculty
katherine.d.myers@duke.edu
Interprofessional Education and Care Building (IPE)
919-668-2638
 
Dr. Katie Myers is passionate about exploring innovative approaches to deliver high-quality clinical education curricula, including focusing on clinical instruction and student learning. She is active in the APTA at both local and national levels.
Education
DPT, University of South Alabama, 2008
MSPT, Ithaca College, 2002
BS, Ithaca College, 2001
Practice
Acute Care, Oncology Rehabilitation
Research
The changing landscape of healthcare and the growth of PT education programs has resulted in a renewed focus on the sustainability of the clinical education component of the DPT curriculum.  Dr. Myers' interests include the application of curriculum development processes to clinical education, supporting clinical educators' teaching competency, and development of professional development opportunities to support excellence in clinical education. 
Recent publications
Myers K, Bilyeu C, Covington K, Sharp A. Clinical Teaching Competencies in Physical Therapist Education: A Modified Delphi Study. Phys Ther. 2022;102(7): pzac063, https://doi.org/10.1093/ptj/pzac063

Wilkinson T, Manella K, Myers K, et al. Part 2. Payment for Clinical Education Experiences in Physical Therapy: Perspectives from Stakeholders. J Phys Ther Educ. 2021;35(4):294-306.