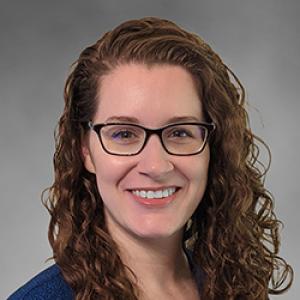 Senior Regulatory Affairs Scientist
Contact Information:
Katherine Deland, PhD is a Senior Regulatory Affairs Scientist in the Office of Regulatory Affairs and Quality (ORAQ) within the Duke University School of Medicine. In this role, Dr. Deland is responsible for providing support and guidance to investigators and regulatory study coordinators regarding the regulatory requirements relevant to their research study activities. In addition to her role providing regulatory support to the Pediatric Trials Network (PTN), Dr. Deland performs a variety of extended services including regulatory education, regulatory consultation, and support for regulatory submissions. Dr. Deland is also involved in the implementation of collaborative initiatives within ORAQ.
Dr. Deland received her undergraduate degree in biochemistry from Southern Methodist University. She conducted her graduate research at Duke University, where she earned her PhD in Molecular Cancer Biology. Her research focused on utilizing genetically engineered mouse models to study radiation biology. After her graduate studies, Dr. Deland worked as a postdoctoral associate in the Radiation Oncology Department at Duke University, where she developed a therapeutic strategy to improve the efficacy of radiation in pediatric brainstem gliomas and other adult cancers.