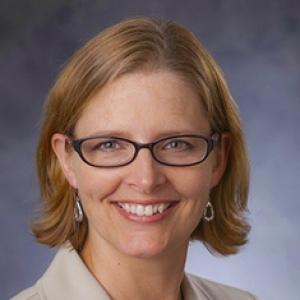 Associate Dean for Research Development
Contact Information:
Joanna has been in the Chancellor's and School of Medicine's Dean's Offices at Duke Medicine since January 2006. Since 2009, she has led Research Development at the School of Medicine. She previously worked in science writing & media relations, first at Duke Medicine and then at Johns Hopkins Medicine. At Duke, she covered basic and clinical cancer research, and at Hopkins she covered the biomedical sciences, genetic medicine, and cell engineering. She also has extensive experience in scientific editing and is a Certified Professional Coach. Joanna holds an MA and PhD in nuclear chemistry from Washington University in St. Louis. While in graduate school, she was a Mass Media Fellow of the American Association for the Advancement of Science, placed at Time Magazine in Washington, DC. Joanna also earned a BS with Honors in chemistry from Carnegie Mellon University in Pittsburgh, PA.