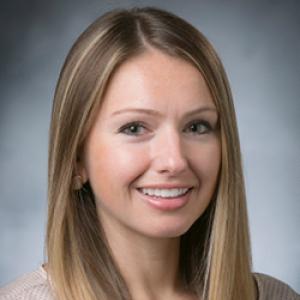 Senior Regulatory Affairs Scientist
Contact Information:
Jessica Chapman, PhD, RAC is a Senior Regulatory Affairs Scientist in the Office of Regulatory Affairs and Quality (ORAQ) within the Duke University School of Medicine. In this role, Dr. Chapman is responsible for providing support and guidance to investigators and regulatory study coordinators regarding the regulatory requirements relevant to their research study activities. Although her role is primarily focused on providing regulatory support to the Marcus Center for Cellular Cure's portfolio of clinical trials and GMP manufacturing, Dr. Chapman also performs a variety of extended services including regulatory education, regulatory consultation, and support for regulatory submissions. Dr. Chapman is also involved in the implementation of operational initiatives within ORAQ.
Dr. Chapman received her undergraduate degree in biology from the University of Illinois, Champaign-Urbana. She conducted her graduate research at Wake Forest University, where she earned her PhD in Molecular Genetics and Genomics. Her research was focused on examining the role of adiposity loci recently identified in Europeans in multiple African American populations to elucidate the genetic differences between the two ethnicities. After her graduate studies, Dr. Chapman accepted a position with the Duke Translational Medicine Institute (DTMI) as a Quality Assurance Scientist. In this role, she spent two years providing quality and some regulatory support to the Carolinas Cord Blood Bank (CCBB) and the Marcus Center for Cellular Cures (formally, the Clinical and Translational Cellular Therapy Program). Dr. Chapman holds the Regulatory Affairs Certification (RAC) from the Regulatory Affairs Professional Society.