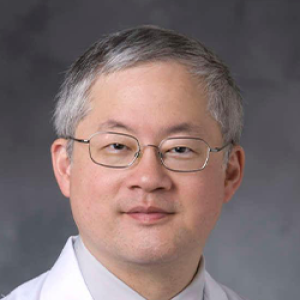 Associate Dean for Appointments, Promotion & Tenure
Contact Information:
James E Tcheng, MD is Professor of Medicine, Professor of Family Medicine and Community Health (Informatics), and Associate Dean for Appointments, Promotion & Tenure (APT) in the Duke University School of Medicine. His clinical responsibilities are in general and interventional cardiology. His scholarly pursuits include the use of antithrombotic therapies in cardiovascular disease, applied biomedical informatics (particularly data standards, terminologies, and interoperability), and implementation science (especially the integration of workflow, dataflow, and information technologies). His applied research focuses on the evaluation of innovations in the clinical arena. He is an expert in the use of antiplatelet therapies in the management of coronary artery disease, unstable angina, and acute myocardial infarction, the capture of "good data" at the point of care integrated into the processes and documentation of care, and data analytics as applied to quality assurance and performance improvement. As Associate Dean for APT he advocates for transparency, equity, diversity, and inclusion in the evaluation and advancement of School of Medicine faculty.