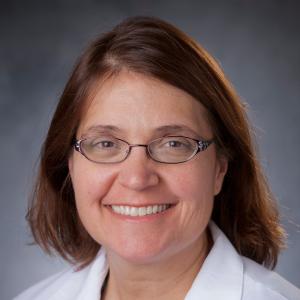 Associate Chief Medical Information Officer, DUHS
Contact Information:
Eugenia McPeek Hinz, MD, MS is Associate Chief Health Officer for Duke University Health System. She became an early adopter of EpicCare subsequently training and sharing her knowledge of Epic.  She was involved in the Epic implementation at Duke and continues to be a strong and knowledgeable proponent of Epic. She is well-versed Epic builder interested in supporting the cognitive processing of providers within the framework of effective easily usable presentation of clinical data to support efficient electronic health record use.