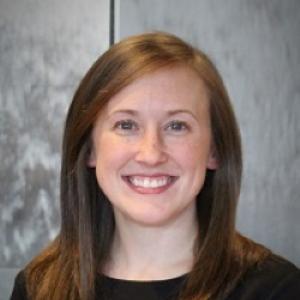 Director, Regulatory Affairs and Quality
Contact Information:
Erika Segear, PhD, RAC is the Director of Regulatory Affairs and Quality in the Office of Regulatory Affairs and Quality (ORAQ) within the Duke University School of Medicine. In this role, Dr. Segear works with a team of Regulatory Affairs and Quality Assurance professionals who support development of FDA regulated technologies. 
Dr. Segear is responsible for providing guidance to Duke sponsors and investigators on the regulatory and quality requirements relevant to their clinical research activities. She oversees Duke's Regulatory Affairs team, which offers assistance with regulatory strategy development, preclinical testing, product manufacturing, FDA meetings, regulatory submissions, and regulatory education. Additionally, Dr. Segear performs quality assurance oversight for investigational products manufactured in Duke's Good Manufacturing Practices (GMP) facilities. She assists project teams with the development, coordination, and implementation of complex projects in a variety of therapeutic areas, including drugs, biologics, devices, tobacco products and dietary supplements. She has conducted numerous meetings with the FDA and her experience ranges from early Phase 1 activities through late stage product development. Dr. Segear also oversees and manages implementation of new educational, operational, and collaborative initiatives within ORAQ.
Dr. Segear received her undergraduate degree in Biology from Penn State Erie, The Behrend College. She conducted her graduate research studies at Duke, where she earned a PhD in Molecular Cancer Biology with a certificate in Cell and Molecular Biology.  During her graduate training, Dr. Segear was the recipient of a Ruth L. Kirschstein-NRSA Predoctoral Fellowship and a Robert J. Fitzgerald Scholar Award. She was also selected to participate in the Duke Scholars in Molecular Medicine Program in Endocrinology and Metabolism. Dr. Segear holds the US Regulatory Affairs Certification (RAC) from the Regulatory Affairs Professional Society.