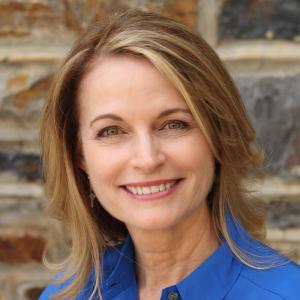 Associate Dean for Basic Science
Donna is the Associate Dean of Basic Sciences at Duke University School of Medicine, working with the Vice Dean to lead advancement of strategic priorities in the basic sciences. She also spends time as a co-director of strategic partnerships for the PreMiEr Engineering Research Center in the Pratt School of Engineering at Duke. 
She was previously the executive director of MEDx, an initiative created to nurture talent and increase collaborations and entrepreneurship at the intersection of medicine and engineering at Duke University. As executive director, she worked with students, Deans and philanthropists, clinicians and engineers, senior administrators and licensing professionals. She was responsible for strategic planning, program and partnership development and evaluation, communications, finance, and grant funding. She has also worked in internal consulting roles at GlaxoSmithKline in the Competitor and Scientific Information and Pharmacogenetics departments, and has participated in the launch of three startup ventures that had their beginnings at Duke University
Crenshaw received a Bachelor of Science degree from James Cook University in Australia, and an Honors degree in Biochemistry from the same institution. She received a Doctorate of Philosophy in Biochemistry from Duke University School of Medicine and won an American Cancer Society post-doctoral fellowship to pursue further training in the Department of Pharmacology & Cancer Biology at Duke. Donna received a Master of Healthcare Administration from the University of North Carolina at Chapel Hill.