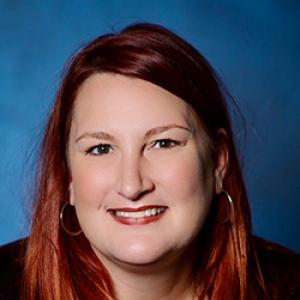 Assistant Dean for Assessment and Evaluation
Contact Information:
As Assistant Dean of Assessment and Evaluation, Dr. Engle is responsible for overall program evaluation, course evaluation, medical student testing and assessment and also aids in ongoing re-accreditation efforts. Her expertise includes best practices in survey design principles and methodology, quantitative data analysis and educational research/study design.
Dr. Engle is Associate Professor of the Practice of Medical Education in the School of Medicine. She received her Doctorate of Adult Education (Ed.D) from North Carolina State University in 2010 and her Master of Science (MS) in biology from Truman State University in 1998.  She is an active member in the American Association of Medical Colleges (AAMC) and is a Duke AHEAD Fellow.
Dr. Engle's research interests focus on assessment of clinical skills, predicting learner performance across the medical education continuum, faculty development in medical education and interprofessional education. Her philosophy of teaching is grounded in Lave and Wenger's apprenticeship model of situated learning.  This philosophy undergirds her core values of building quality relationships, creating a supportive learning environment, teamwork, and shared leadership.