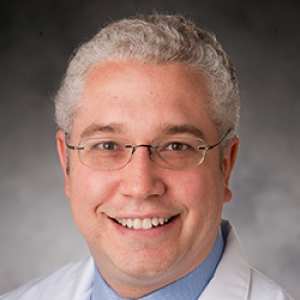 Associate Dean for Student Affairs
Dr. David C Gordon is an Advisory Dean in the School of Medicine and an Associate Professor in the Department of Emergency Medicine. He grew up in Pittsburgh, Pennsylvania and received both his BA and MD from Harvard University. He completed his Emergency Medicine training at the University of Cincinnati and joined the Duke faculty in 2005. 
Dr. Gordon is a dedicated clinical educator. He previously served for over 15 years as the Undergraduate Education Director for Duke Emergency Medicine and is a former president of Clerkship Directors of Emergency Medicine.  He continues to serve as the Associate Program Director for Emergency Medicine. In recognition of his teaching efforts, he was a 2015 recipient of the American College of Emergency Medicine Physicians National Faculty Teaching Award and in 2022 the Duke University School of Medicine Master Clinician/Teacher Award.
Dr. Gordon's academic interests include the instruction, assessment, and remediation of clinical reasoning as well as the prevention of diagnostic errors.  He has been involved in innovating the School of Medicine's first- and second-year curriculum to enhance clinical instruction, serves as the Medical Director for the Clinical Skills Lab, and is a speaker for the Duke Patient Safety Course.  His scholarship focuses on how clinical reasoning can be better understood and studied across the health professions.