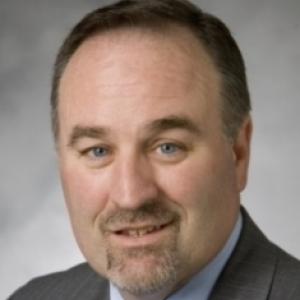 Vice Dean, Finance and Resource Planning.
Billy Newton, Jr. was named Vice Dean for Finance and Resource Planning for the Duke University School of Medicine in August 2008, reporting to the Executive Vice Dean for Administration. His duties include coordination and oversight of the School's budget, finances, space, resource planning, and Medical Education administration functions. In this role, he works closely with the departments, centers, and institutes within the School as well as University and Health System leadership.
Mr. Newton came to Duke University in 1986 from the University of North Carolina at Chapel Hill, where he served as a Grants & Contracts Specialist. His first assignment at Duke was in the Duke Hospital Budget Office, where he worked for two years. After that, Mr. Newton was employed by the Department of Medicine as an administrator until 1993. At that time, he joined the Department of Pediatrics and the Private Diagnostic Clinic as Assistant Business Manager and went on to become the Department's Chief Administrator in 1994 until he joined the School of Medicine in 2008.
Mr. Newton holds a Bachelor of Science degree in Business Administration from the University of North Carolina at Chapel Hill. He has served in various officer roles for the Association of Administrators in Academic Pediatrics as well as the Medical Group Management Association's Academic Practice Assembly.
Contact: Jane Delionbach, Administrative Assistant
Phone: (919) 668-4033
E-mail: jane.delionbach@duke.edu