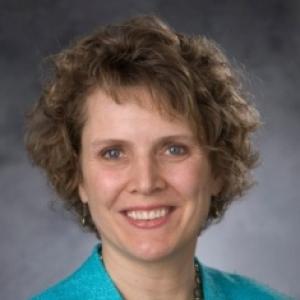 Vice Dean for Faculty
Ann J. Brown, M.D., M.H.S., is the Vice Dean for Faculty and Professor of Medicine in the Duke University School of Medicine. Appointed to that role in 2011, she leads the Office for Faculty, which provides extensive programming targeted to support faculty success. Signature programs include LEADER* for early career researchers, ALICE** for mid-career women, and Financial Boot-camp for mid-career leaders. Dr. Brown oversees several programs including ADVANCE-UP*** for faculty from underrepresented racial and ethnic backgrounds in medicine, and the Mentor Training Program in partnership with the Duke Clinical Translational Science Institute (CTSI).  Dr. Brown oversees the Faculty Appointment Promotions and Tenure (APT) Office, manages the Dean's Advisory Council on Faculty Conduct, and serves as Principal Investigator of the Doris Duke Charitable Foundation Fund to Retain Clinical Scientists Award.
Dr. Brown has focused much of her career at Duke on faculty development, having previously served as Associate Vice Dean for Faculty Development (2006), and as Associate Dean for Women in Medicine and Science (2004).
Dr. Brown attended Stanford Medical School and completed her residency training in Internal Medicine at Yale-New Haven Hospital before coming to Duke to complete her Endocrinology fellowship in 1993. Following her fellowship, she joined the Duke faculty and focused her work on women's health and leadership. In 2002, she was selected to serve on the University-wide Duke Women's Initiative. In 2006, she was awarded the Equity, Diversity and Inclusion award from the Duke Office for Institutional Equity. In 2009 she completed the Executive Leadership in Academic Medicine (ELAM) fellowship for women with outstanding leadership potential.  In 2019, she received the Carole J. Bland Phronesis Award, which recognizes dedicated and selfless promotion of faculty vitality.  She is active within the Group on Faculty Affairs at the AAMC.
*Leadership Development for Researchers
** Academic Leadership, Innovation and Collaborative Engagement
***Academic Development, Advocacy, Networking, Coaching and Education for Underrepresented Populations
 
Contact:  Dede Crosmer, Administrative Assistant
Phone:  (919) 684-5002
E-mail: diane.crosmer@duke.edu