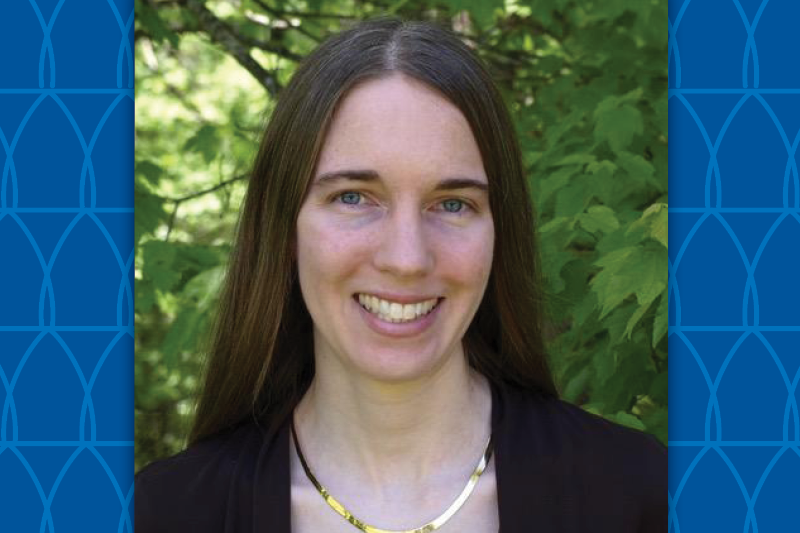 Laura Wingler, PhD, assistant professor of pharmacology and cancer biology, has been named a 2022 Pew Scholar in the Biomedical Sciences. The award provides four years of funding to early-career scientists to explore some of the most pressing questions in health and medicine. Wingler is one of 22 scholars to receive the award this year. 
Wingler was a postdoctoral scholar in the lab of Nobel laureate Robert K. Lefkowitz, MD, James B. Duke Professsor of Medicine and professor of biochemistry and chemistry, for several years before becoming an assistant professor in 2020. Her lab studies G protein-coupled receptors, proteins that are the targets of almost one-third of clinically used drugs. The lab aims to understand why different drugs that activate the same receptor trigger different effects at the cellular level.  Ultimately this information could be used to help design next-generation drugs that are safer and more effective. 
"Being selected as a Pew Scholar is humbling," Wingler said. "I am grateful for the encouragement and support of many wonderful mentors, collaborators, and colleagues who made this possible, and I am looking forward to engaging with the vibrant community of Pew Scholars." 
Each Pew Scholar in Biomedical Sciences receives a total of $300,000 over four years. The 2022 class of scholars were chosen from 197 applicants nominated by leading academic institutions and researchers across the U.S. They join a rich network of more than 1,000 scientists who have received awards from Pew since 1985. Current scholars have opportunities to meet annually to build connections and exchange ideas with fellow Pew-funded scientists. 
"This new class embodies diverse, creative, and unique new avenues of biomedical research," said Craig C. Mello, PhD, a 1995 Pew Scholar, 2006 Nobel laureate in physiology or medicine, and chair of the national advisory committee for the Pew Scholars program. "With support from Pew, these scientists will have not only resources but access to a network of colleagues and advisors that will spark new discoveries and push the boundaries of their work."