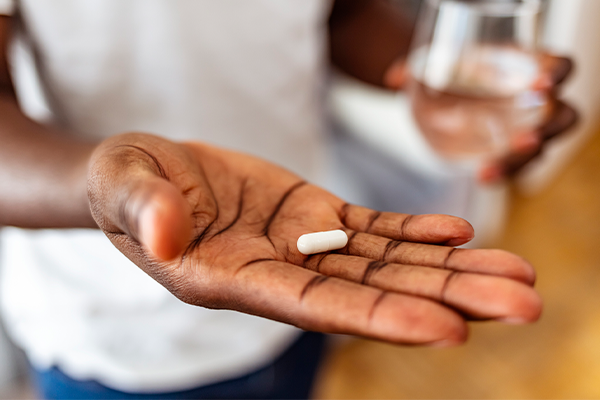 A study published in the October Cancer Causes and Control suggests that taking supplements regularly may guard against stomach cancer, particularly for Black adults.  
Examining health data from over 80,000 adults living in the South, researchers at Duke University School of Medicine found that those who took a supplement had a 30% lower chance of developing stomach cancer than those who did not take supplements. 
The study's findings are not definitive, and more research is needed to confirm the results. 
However, considering the heightened incidence of stomach cancer among Black Americans, lead researcher and cancer epidemiologist Meira Epplein, PhD, said the study offers promising evidence for using supplements as a protective measure.  
"Those with less than healthy diets appeared to gain the most benefit from vitamin supplements," said Jessica Goodwin, a medical student at Morehouse School of Medicine who performed the study analysis as a DIRECT fellow in the Department of Population Health Sciences at Duke. 
Among participants with low Healthy Eating Index scores, consistent supplement and multivitamin use slashed the risk for stomach cancer by up to 70%, according to the study.  
Study participants did not report the brand of multivitamin they took or the dose. 
READ MORE Creating Better Ways to Stop Cancer in its Tracks 
How are these supplements making a difference? It's likely because of the nutrients they contain, such as vitamins C and E, which have been shown to have anti-inflammatory properties. Supplements may also boost the immune system which can help fight off cancer cells.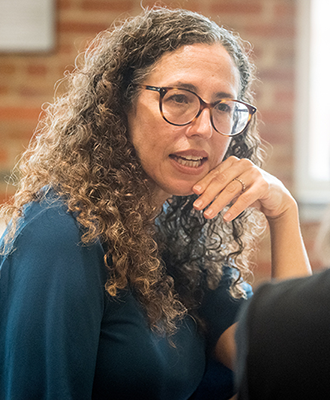 Diet is a key area of exploration in cancer prevention and its pivotal role in the odds of developing stomach cancer. Consuming processed red meats, like sausage, ham, and hot dogs, elevates the risk of stomach cancer. Eating a diet packed with fresh fruits and vegetables and limiting alcohol could help lower risk. 
Besides diet, risk factors for stomach cancer, also known as gastric cancer, include smoking and infection with Helicobacter pylori, a bacterium that lives in the stomach.  
The Duke study gathered data from the National Cancer Institute's Southern Community Cohort Study (SCCS), a project led by Vanderbilt University, Meharry School of Medicine, and the International Epidemiological Institute, targeting 12 southeastern states from Virginia to Florida.  
Strategically designed with two-thirds Black participants and one-third white, the study aims to address the root causes of cancer health disparities. Stomach cancer is one of the starkest, with Black Americans facing stomach cancer at a rate double that of whites.  
The study's findings are consistent with a previous clinical trial in China that suggested a link between supplement use and lower risk of cancer. But the Duke study was observational, which means that it cannot prove that taking supplements caused the lower risk.  
Pushing for prevention 
Unlike most supplement studies that focus on those in high socioeconomic groups, the new study uniquely examines those with low incomes. 
Many SCCS participants, even with household incomes of just $15,000 a year, reported using multivitamins at least once a month, indicating they prioritized health on a meager budget.  
"A multivitamin may be more feasible for those who don't have access to healthy foods or a nearby grocery store," Goodwin said.  
In terms of composition, "multivitamins range enormously," said Epplein, a professor of population health sciences and medicine who leads the Cancer Risk, Detection, and Interception program in the Duke Cancer Institute. 
"That definitely needs to be worked out. Beyond that, we need to identify which individual vitamins in those supplements are making the biggest impact." 
While antibiotics can clear up an H. pylori infection — a significant risk for stomach cancer — they're not a catch-all solution and pose antibiotic resistance concerns. 
"If multivitamins provide a protective edge, it fits our mission to prioritize cancer prevention," she said.  
Additional authors include Qichen Wang, Pao-Hwa Lin and Martha J. Shrubsole.  
Funding was provided by the Emerson Collective which sponsored a Health Research Scholar fellowship for Goodwin and the Southern Community Cohort Study is supported by the National Cancer Institute (U01 CA202979).