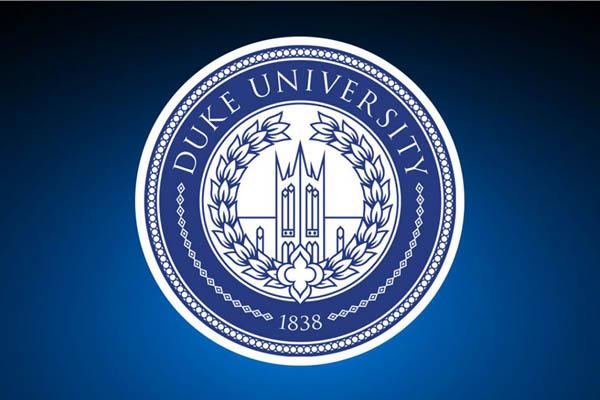 School of Medicine faculty and staff were among the recipients of Duke University's prestigious 2021-22 Duke Presidential Awards, which recognize individuals and teams from the University and Health System who best demonstrate the values that define and shape Duke as an institution: respect, trust, inclusion, discovery, and excellence. 
Recipients from the School of Medicine include: 
The awards are the highest honor given by Duke to staff and faculty members. Many of this year's winners helped Duke rise to the challenge and continue to teach, discover, heal, learn, and serve during the COVID-19 pandemic. 
"I am thrilled to recognize this extraordinary group of staff and faculty with the Presidential Award, our highest honor for service and excellence," said Duke University President Vincent E. Price. "The individual and team honorees — who were selected from nominations across the university and health system communities — demonstrate a commitment to Duke's values and the qualities that make this such a special place to work. I am particularly grateful to the Presidential Awards Committee, which has dedicated a great deal of time and attention to making these important recognitions possible."  
Medical Intensive Care Units 
Duke Health's combined Medical Intensive Care Units (MICUs) were on the front lines of the fight against COVID-19. The team of nurses, respiratory therapists, pharmacists, physicians, and advanced practice providers helped care for the sickest patients at Duke's three hospitals. The team delivered specialized care for patients while keeping pace with changing care and safety recommendations, integrating novel therapies and protective devices. The group also helped improve care through building biorepositories for research and developing ways to improve communication with patients and families. 
"With their fortitude and unwavering service, we are able to continuously provide high quality service to patients in our hospitals and represent the very best of Duke Health," Kathleen A. Cooney, MD, chair of the Duke Department of Medicine, said in the nomination. "What is especially noteworthy is that the MICU teams continued to innovate during this period — expanding bed counts, creating devices and leading clinical trials — all while working under extreme stress during uncertain times." 
In addition to winning this Presidential Award as part of the MICUs, the Duke Regional Hospital ICU team was also nominated separately for extraordinary service over the course of the past two years. 
"I have personally witnessed their heroism," Duke Regional Hospital Chief Medical Officer Aida K. Ross, MD, MHA, said in the nomination. "They donned personal protective equipment and held patients' hands before we had defined vaccines or treatments. They found innovative ways to connect patients with their loved ones, rolling iPads on wheels into rooms so family members could check in or say goodbye for the last time. … They continue to give so much of themselves to others. They truly know what it means to live our value of selfless service." 
"Our faculty and providers, students and staff have once again stepped up to lead in the face of formidable challenges," said Mary E. Klotman, MD, dean of Duke University School of Medicine. "With their dedication to excellence, innovation, and collaboration, they embody the 'One Duke' spirit. Congratulations to all the recipients for this well-earned recognition." 
ACTIV-3 clinical Research Team
In the early days of the pandemic, when many of Duke's research projects were paused, the ACTIV-3 Clinical Research Team sprang into action, turning its eyes toward fighting the deadly virus.  
The group comprising 41 pulmonary critical care physicians, infectious disease specialists, residents, and administrative staff quickly mobilized clinical research trials on an innovative stem cell therapy — which began roughly a month into the pandemic — and five treatments involving monoclonal antibodies. In a span of 18 months, the team was responsible for enrolling more than 3,000 diverse patients across 139 sites, paving the way for live-saving breakthroughs. 
"The breathtaking success of this group cannot be overstated – they have achieved what would not have seemed possible based on historical timelines and processes," Allan D. Kirk, MD, PhD, the chair of the Duke University School of Medicine's Department of Surgery and Duke Health's surgeon-in-chief, said in the nomination. "Indeed, the team has innovated not only in medical therapy, but also in the methods of intensive care unit-based research, remote consent and enrollment, and accelerated administrative practices. With the ACTIV-3 team, Duke has been the international leader in rigorous testing of COVID-19 therapies, advancing the health of countless individuals worldwide who will benefit from this research." 
Employee Occupational Health and Wellness COVID Response Team
When the pandemic began, Duke's workforce was called upon to provide life-saving care, conduct ground-breaking research and keep the university's educational mission going. It was the job of the Employee Occupational Health and Wellness (EOHW) COVID Response Team to ensure that Duke's staff and faculty to do that work safely. 
Creating new service lines at a whirlwind pace, the team built five teams that served as the core elements of the response. The Contact Tracing Team talked with infected and potentially exposed employees to try to stay a step ahead of the virus. And, before vaccines were mandatory for employees, team members spoke with roughly 1,700 vaccine-hesitant employees, answering questions and providing resources. 
The Employee COVID-19 Call Center team fielded questions from staff and faculty members about exposures and tests, while the Employee Case Management Team stayed in contact with employees who tested positive, offering guidance and support. Once vaccines were available, the Employee Vaccination Team oversaw the work at as many as 10 vaccination clinics for employees. And at the heart of it all, the EOHW COVID Response Leadership Team worked to create, maintain and refine the systems that kept Duke's workforce safe. 
"In my opinion, there is not a team that is more deserving to be recognized for their unwavering daily commitment, which has resulted in literally allowing our institution to keep our doors open, and to allow tens of thousands of faculty, staff, and students to continue their individual and collective pursuits of our various missions," Vice President for Administration Kyle Cavanaugh said in the nomination.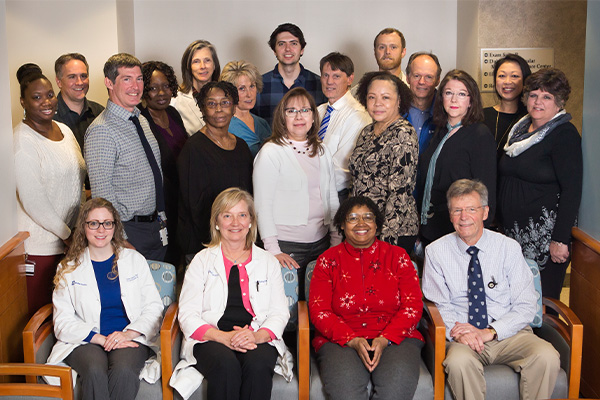 Maureen Cullins, Director of the School of Medicine Multicultural Resource Center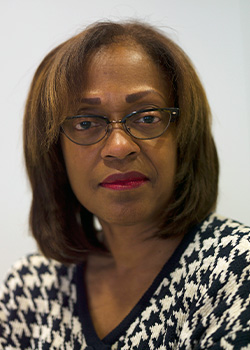 A 1976 graduate of Duke, Maureen Cullins has spent 36 years at Duke. Now, she helps the Duke School of Medicine cultivate belonging among historically underrepresented groups, which represent 51 percent of the Duke School of Medicine student body. 
Cullins has been on the forefront of racial equity initiatives at the School of Medicine, serving in various leadership capacities and diversity, equity, and inclusion committees within the school. She also serves on the executive team for the Master of Biomedical Sciences Program within the school and has been a board member of the Durham Rape Crisis Center, the North Carolina Symphony and Carolina Theatre. 
As one colleague wrote, she represents a dedication to one of Duke's core missions to help the future of the clinical and biomedical workforce look more like the patients they serve. 
"She is a skillful fierce student, faculty, and institutional advocate, believing Duke only reaches excellence by mining the benefits of a diverse community where all flourish," said Kathryn Andolsek, MD, MPH, professor in Family Medicine and Community Health. "She is strategic, levelheaded, and brilliant with language, even in the most contentious situations." 
Geeta Swamy, Associate Vice President for Research and Vice Dean for Scientific Integrity in the Office of Scientific Integrity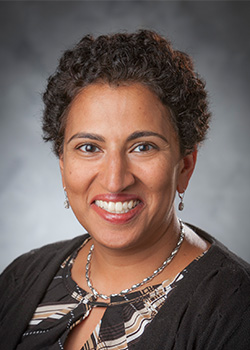 As a leader whose job is to uphold the University's vision for scientific integrity standards and expectations, Geeta Swamy, MD, has built a reputation as a dependable and inclusive leader who has committed herself to ensuring the success of Duke with care and authenticity.  
In 2021, Swamy, a professor of Obstetrics & Gynecology, assumed leadership of the Research Administration Continuous Improvement Committee and the School of Medicine Offices of Research Administration and Research Contracts. In the time since, colleagues have credited her with leading the roll out of new research policies and procedures, always with an eye toward improvement and excellence at Duke University and the School of Medicine. 
"It takes a good leader to lead these teams as they were, but it takes a great leader to lead through change, coordinate bringing groups together for an inclusive, effective collaboration in an environment as decentralized as Duke," Dean Klotman said. "Geeta is both assertive and empowering at the same time, allowing her to communicate across cultural lines, which is a critical skill set for success in managing these efforts at Duke."  
An in-person celebration with a livestream is scheduled for 4 p.m. on April 27 in Page Auditorium with a reception following in Penn Pavilion for all attendees.