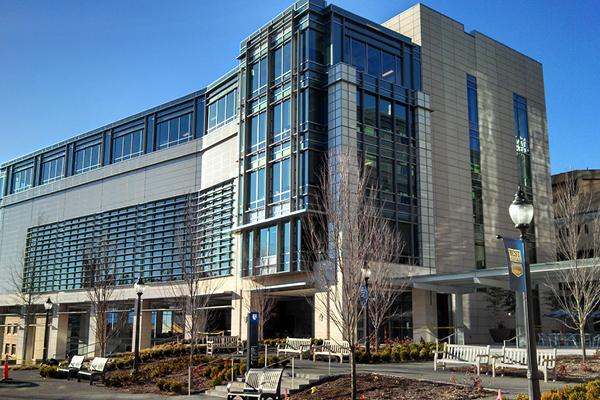 Mary E. Klotman, MD, dean of the Duke University School of Medicine, announced today the creation of the Onyekwere E. Akwari, MD, Endowed Professorship, and named Lisa McElroy, MD, MS, assistant professor of surgery and population health sciences, the inaugural recipient of this new professorship.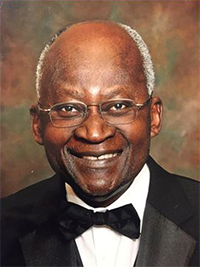 This professorship was created to honor Dr. Akwari's legacy and to support a faculty member who has distinction in the field of surgery and shares commitments to equitable and compassionate care of patients and to mutual respect and collegiality among all who are called to care for patients, as Dr. Akwari did during his decades-long career in medicine. Each term of the professorship is five years.  
Dr. Akwari was the first African-American surgeon on the faculty of Duke University. He was a compassionate physician, a dedicated mentor, and a champion for women and underrepresented racial and ethnic groups in the field of medicine. He received his medical degree from the University of Southern California School of Medicine in 1970 and joined the general surgery training program at the Mayo Clinic. His research focused on the neural and hormonal regulation of gastrointestinal motility. During a six-month hiatus from Mayo, he designed an Emergency Medicine Residency Program for Martin Luther King Jr./Drew Medical Center for the Southeast Health Region of Los Angeles County. Dr. Akwari joined the Duke faculty in 1978 and forged the way for many Black academic surgeons after him — both at Duke and across the country. In 1989, he organized the first national meeting of the Society of Black Academic Surgeons, which was held at Duke University. Dr. Akwari died in 2019.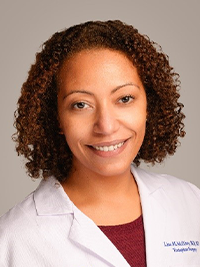 Dr. McElroy received her medical degree from Michigan State University as part of the Leadership in Medicine for the Underserved Program. She completed her general surgery residency at the Medical College of Wisconsin, and a fellowship in abdominal transplant surgery at the University of Michigan. She completed a postdoctoral research fellowship at Northwestern University's Institute of Public Health and Medicine and earned a master's degree in health services and outcomes research methodology. In 2019, she joined the faculty of Duke. Dr. McElroy specializes in abdominal transplant surgery, with an academic focus on overcoming inequities in access to organ transplant.  She has received awards from the Duke Center for Research to Advance Healthcare Equity and a Harold Amos Medical Faculty Development Award from the Robert Wood Johnson Foundation to fund her work.  As a surgeon–scientist, she continues to teach and mentor students and trainees from underrepresented racial and ethnic groups.