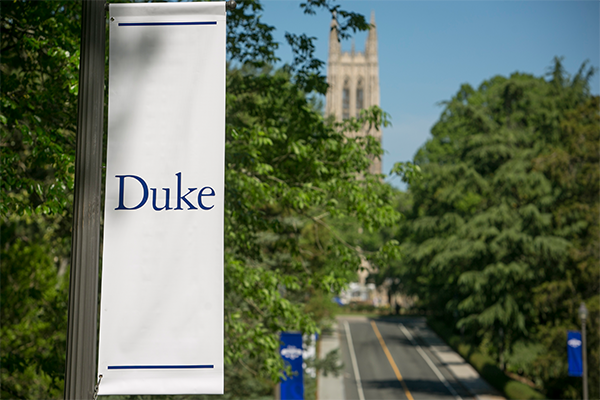 This spring, 16 faculty members in the Duke University School of Medicine have been awarded distinguished professorships. In total, Duke University faculty members awarded distinguished professorships to 24 faculty members from five Duke colleges and schools this year. Distinguished professorships are awarded to faculty who have demonstrated extraordinary scholarship in advancing science and improving human health.  
The 2022 recipients from the School of Medicine are: 
Virginia Flowers Baker Distinguished Professor of Orthopaedic Surgery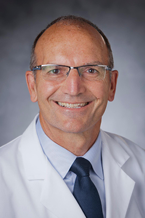 Annunziato Amendola, MD 
Annunziato Amendola, MD, is a professor of orthopaedic surgery and chief of the Duke Division of Sports Medicine. A recognized leader in orthopaedics and sports medicine, Dr. Amendola focuses his research on two main areas: improving the understanding, prevention, treatment, and rehabilitation of sports and activity-related problems of the lower extremity; and evaluating joint injury and osteoarthritis in the early stages. His research team has been recognized with honors including the Van Doner Vaughn Kappa Delta Award from the American Academy of Orthopaedic Surgeons; the O'Donoghue Award, Excellence in Research Award, and Cabaud Memorial Award from the American Orthopaedic Society for Sports Medicine; the Achilles Orthopaedic Sports Medicine Research Award from the International Society of Arthroscopy, Knee Surgery, and Orthopaedic Sports Medicine; and the Roger A. Mann Award and the J. Leonard Goldner Award from the American Orthopaedic Foot & Ankle Society. Dr. Amendola has held leadership positions in numerous regional, national, and international orthopaedic and sports medicine societies. 
Duke School of Medicine Distinguished Professor in Neuroscience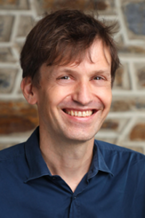 Nicolas Brunel, PhD 
Nicolas Brunel, PhD, is a professor of neurobiology and a professor of physics at Duke. Dr. Brunel focuses his research on questions of how the brain works. He has made seminal contributions to theoretical neuroscience, ranging from synaptic plasticity and information processing at the single neuron level to the dynamics of neural networks and memory. His work involves combining a rigorous mathematical approach with a wide understanding of neuroscience. Among many valuable discoveries, his research elucidated the mechanisms of persistent activity in cortical networks — thought to be the substrate of working memory — and the dynamics of networks of spiking neurons. He also designed an innovative method to infer synaptic plasticity rules from distributions of neural responses to novel and familiar stimuli and modeled how neurons respond to noisy inputs, revealing how the firing rate depends on the statistics of the inputs. Dr. Brunel is widely sought as a collaborator for Brain Research Through Advancing Innovative Neurotechnologies (BRAIN) Initiative grants.  
George Barth Geller Distinguished Professor in Immunology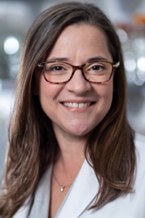 Carolyn Coyne, PhD 
Carolyn Coyne, PhD, is a professor in the Department of Molecular Genetics and Microbiology. Dr. Coyne's research program focuses on microbial pathogenesis, which has a major impact on human health globally. Her work examines how the gastrointestinal (GI) mucosa and placenta serve as barriers to infection. Her research spans the disciplines of microbiology and immunology and primarily focuses on viral infections of the GI tract and on viruses that can cross the placenta to harm the fetus. Her research seeks to identify cellular factors that allow viral entry, signal viral presence, and restrict viral replication. Viruses that cause congenital disease must first breach the placental barrier, which is an essential conduit and a protective interface between the mother and fetus. Dr. Coyne has pioneered the study of the placenta as an immunological tissue that restricts fetal access of microbes from maternal circulation. Her research has made seminal and paradigm-shifting contributions to understanding the regulation of host factors that affect viral pathogenesis. 
James B. Wyngaarden Distinguished Professor of Medicine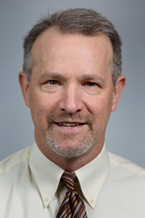 David D'Alessio, MD 
David D'Alessio, MD, is a professor of medicine and chief of the Division of Endocrinology and Metabolism. Throughout his career as a diabetes and endocrine researcher, Dr. D'Alessio has made major contributions to understanding the biology of incretins, including the role these peptides play in the control of body weight. He has made both basic and clinical contributions to his field, contributing in significant ways to today's widespread use of incretins and their analogs for Type 2 diabetes therapy. The discovery of the glucagon-like peptide 1 (GLP-1) in 1987 triggered the development of multiple therapeutic agents for the treatment of Type 2 diabetes and obesity. Dr. D'Alessio made early, sustained, and seminal contributions to the development of what is now an evolving therapeutic modality helping millions of patients with Type 2 diabetes lose weight and gain improved metabolic control. He has held leadership roles on several committees of national organizations, including the American Diabetes Association. 
Wellcome Clinical Distinguished Professor of Medicine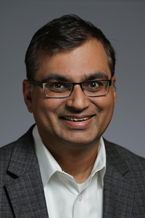 Sandeep Dave, MD, MS  
Sandeep Dave, MD, MS, is a physician-scientist and professor in the Department of Medicine and division of hematologic malignancies and cellular therapy in the Department of Medicine. He works at the interface of genomic and computing technologies to investigate lymphoma and other blood cancers. His group has made numerous important observations, including characterizing the role of genetic drivers in different cancers, and has enabled a comprehensive understanding of the molecular origins of different leukemias and lymphomas and informed new ways to treat them. Dr. Dave has been the recipient of honors including induction into the American Society for Clinical Investigation, the honor society for physician-scientists; election to the scientific advisory board of the Lymphoma Research foundation; and membership on the editorial board of the World Health Organization, numerous major biomedical journals, and the NIH study section on cancer genetics. He is also the recipient of career awards from the Doris Duke Foundation and American Cancer Society. 
George Barth Geller Distinguished Professorship in Cancer Research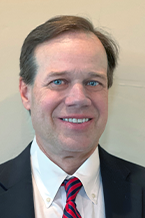 David Harpole Jr., MD 
David Harpole Jr., MD, is a professor of surgery and pathology. He serves as the director of the Duke Surgical Research Fellowship and leads the Duke Lung Cancer Research Laboratory and Biorepository, which has had continuous National Institutes of Health, Department of Defense, or Veterans Administration Merit Review funding for nearly three decades. His work is focused on non-small cell lung cancer, esophageal carcinoma, and mesothelioma. Dr. Harpole is an internationally recognized expert in thoracic oncology in translational science, clinical research, and education and is one of the innovators of minimally invasive approaches to lung cancer and the multi-modality treatment of mesothelioma. Over the last two decades, he has trained and mentored more than 20 research fellows who hold academic positions across the U.S. and Canada. 
Duke School of Medicine Distinguished Professor in Neuroscience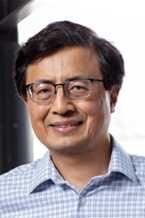 Josh Huang, PhD 
Josh Huang, PhD, is a professor of neurobiology and biomedical engineering and a Duke Science and Technology Scholar. His research focuses on exploring the general principles underlying neural circuit organization of the cerebral cortex to better understand brain disorders such as epilepsy and schizophrenia. He combines genetic and interdisciplinary approaches to study how mental activities, from sensorimotor control to cognitive processing, emerge from the cellular constituents of the cortex that assemble progressively higher-level functional architectures. He sees this knowledge as necessary to understand cognition and to guide the diagnosis and treatment of neuropsychiatric disorders. Dr. Huang is also developing a new generation of programmable cell engineering technologies to monitor and control specific and diverse cell types across multiple species, including humans, with potentially broad applications in biomedical research and therapeutics. 
Joseph W. and Dorothy W. Beard Distinguished Professor of Experimental Surgery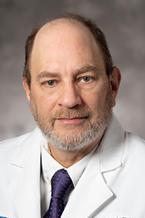 Jeffrey Marks, PhD 
Jeffrey Marks, PhD, is a professor in surgery and pathology. He is a world-renowned breast cancer and ovarian cancer researcher and an international thought leader in his field. His research interests are in the molecular etiology of breast and ovarian cancers and understanding how key genetic events contribute to their onset and progression. Dr. Marks's work is multi-disciplinary and incorporates quantitative, population, genetic, and behavioral approaches. He also established the concept of the Manuscript Masters program, which is based on the recognition that an academic scientist's body of work is multi-faceted, including grant applications, publication of papers, and training of students and fellows. 
Joseph W. and Dorothy W. Beard Distinguished Professor of Experimental Surgery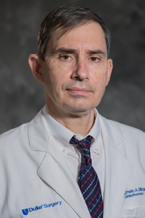 Carmelo Milano, MD 
Carmelo Milano, MD, is a professor of surgery, chief of the Section of Adult Cardiac Surgery, and surgical director of the Left Ventricular Assist Device (LVAD) Program. A leader in cardiac replacement therapies, he has led the Duke heart transplant program to a position of international prominence. He has pioneered numerous advances in novel surgical therapies for heart failure and in the development, testing, and application of advanced cardiac replacement technologies. Under his leadership, Duke's cardiac transplantation and mechanical circulatory support program is perennially among the top five programs nationally. Under his supervision Duke has performed over 1,600 total heart transplants to date. Dr. Milano has overseen increased utilization of mechanical support devices for bridging patients with advanced heart failure, and the mechanical circulatory support program he developed at Duke has treated over 1,500 patients with LVAD devices or mechanical hearts. In addition to his clinical and research activities, he is an influential mentor for cardiac surgical trainees. 
Goldner Jones Distinguished Professor of Orthopaedic Surgery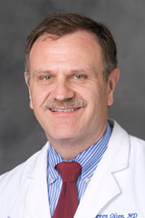 Steven Olson, MD 
Steve Olson, MD, is a professor of orthopaedic surgery whose primary clinical interests are orthopaedic trauma and hip preservation, and whose research focuses on effects of joint injury leading to post-traumatic arthritis. An internationally recognized leader in hip trauma and preservation, he conducts basic science investigations of articular fractures, the effects on inflammation following joint injury, and clinical evaluation of techniques to improve outcome of articular fracture care. His hip preservation research focuses on improving clinical outcomes of treatment of hip disorders. His studies have established important paradigms for the role of inflammation in the development of post-traumatic arthritis. Dr. Olson has published widely and is a highly sought lecturer and leader. He has received honors including the Kappa Delta Award, the highest research award given jointly by the American Academy of Orthopaedic Surgeons and Orthopaedic Research Society, and he has been named to leadership positions in numerous regional and national orthopaedic societies. 
Donald F. Fortin, MD Distinguished Professor of Medicine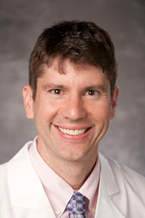 Scott Palmer, MD, MHS 
Scott Palmer, MD, MHS, is a professor and vice chair for research in the Department of Medicine and director of Medicine Plus at the Duke Clinical Research Institute. He is an internationally regarded leader in pulmonary diseases and transplant medicine. His clinical trials and observational studies have established best practices for lung transplant recipient selection, organ allocation, and post-transplant clinical care. His basic and translational studies have established new scientific paradigms in transplant biology relevant across all the transplanted solid organs. With continuous NIH funding since 2002, he is one of the top-funded investigators in the School of Medicine. Dr. Palmer is an influential mentor, and as vice chair for research he has led numerous efforts to support the success of trainees and junior faculty. He has held leadership positions in the American Thoracic Society and the American Society for Transplantation and is an elected member of the American Society of Clinical Investigation.  
Virginia Flowers Baker Distinguished Professor of Orthopaedic Surgery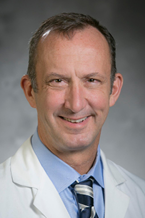 David Ruch, MD  
David Ruch, MD, is a professor of orthopaedic surgery and an internationally recognized leader in hand surgery and orthopaedics. His research focuses on new treatments for wrist and elbow fractures, and he has been an innovator in the field, including the use of new technologies. His ability to repair small blood vessels has led to an interest in using bone grafts to treat avascular necrosis of the hip in younger patients. He was a key member of the team involved in the first-ever successful hand transplant in North Carolina. His contributions have been reported in over 235 peer-reviewed journals and over 40 book chapters. Dr. Ruch has served on the board of the American Society for Surgery of the Hand and the American Orthopaedic Association and is vice president of the American Association of Hand Surgery. He is an influential mentor to residents and fellows, and he has held leadership positions in numerous regional and national hand societies. 
Reed and Martha Rice Distinguished Professor of Radiology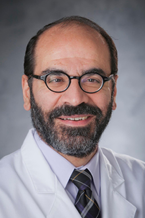 Ehsan Samei, PhD, DABR, FAAPM, FSPIE, FAIMBE, FIOMP, FACR 
Ehsan Samei, PhD, is a medical physicist and professor in five departments at Duke, where he serves as chief imaging physicist and director of the Ravin Advanced Imaging Laboratories and the Center for Virtual Imaging Trials. He has pioneered major initiatives in medical physics, including the Duke Medical Physics Graduate and Residency Programs, the Duke Clinical Imaging Physics Group, the Society of Directors of Academic Medical Physics Programs, and the Center for Virtual Imaging Trials. His research ranges from pioneering work on medical displays to formative work on in vitro and in vivo imaging metrologies and quantitative medicine. A mentor to over 130 graduate students and junior scientists, Dr. Samei has been an influential role model for translational medical physics. He is a fellow of five professional organizations, has held presidencies of multiple professional organizations, and has received numerous awards, including the Marie Sklodowska-Curie Award from the International Organization of Medical Physics. 
Haywood Brown, MD Distinguished Professor of Women's Health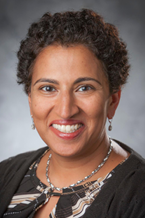 Geeta K. Swamy, MD 
Geeta K. Swamy, MD, is a professor of obstetrics and gynecology in the Division of Maternal-Fetal Medicine. She has been the director of the Duke Perinatal Research Center and vice chair for research and faculty development in the Department of Obstetrics and Gynecology. She is an internationally acclaimed clinician researcher and expert in maternal immunization and perinatal infection. As a consultant to the World Health Organization, she advances work to evaluate the immunogenicity, safety, and efficacy of vaccines in pregnant women. Dr. Swamy is a leader within The American College of Obstetricians and Gynecologists and serves as the co-principal investigator for the NIH-NIAID Vaccine Treatment and Evaluation (VTEU) and CDC Clinical Immunization Safety Assessment. She is a national leader in promoting a culture of scientific integrity and transparency in research and has been instrumental in leading the School of Medicine's research initiatives in administration, regulatory oversight, and compliance. In 2018, she became vice dean for scientific integrity and associate vice president for research for Duke University.  
Nanaline Duke Distinguished Professor of Molecular Genetics and Microbiology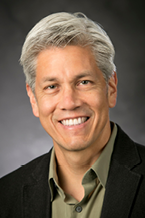 Raphael Valdivia, PhD 
Raphael Valdivia, PhD, is a professor of molecular genetics and microbiology and former vice dean of basic science in the School of Medicine. He is notable in the field of microbiology for his interdisciplinary studies applying genetics and cell biology to study obligate intracellular pathogens, and for developing new approaches to study the microbiome. He was the first to develop, optimize, and apply fluorescent proteins for use in studying bacterial pathogens. He has made significant advances in understanding how the pathogen Chlamydia trachomatis infects and replicates within human hosts. An elected fellow of the American Academy of Microbiology and the American Association for the Advancement of Science, Dr. Valdivia is a leader in addressing the lack of diversity in biomedical sciences and disparities in opportunities available for underrepresented minorities in academia. He works to create inclusive environments where scientific excellence and diversity are recognized as integrated values to be celebrated at all stages of academia. 
Mark W. Dewhirst Distinguished Professor of Radiation Oncology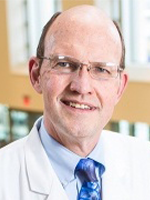 Christopher Willett, MD 
Christopher Willett, MD, is professor and chair of the Department of Radiation Oncology. He has advanced the field and improved the care of patients with gastrointestinal cancers through his innovative research and his training of radiation oncologists. In 2016 he received the American Society for Radiation Oncology Gold Medal Award, the highest honor presented by the world's largest radiation oncology society. During his residency at Massachusetts General Hospital, he wrote a series of seminal articles on radiation therapy for colon cancer, and he has continued his influential scholarly activities, authoring more than 400 scientific papers and reviews. He has been involved in developing clinical protocols for gastrointestinal cancer and intraoperative radiation therapy, areas in which he is recognized as an international expert. Dr. Willett's commitment to teaching, training, and mentoring is reflected in honors including the Teacher of the Year Award from the Association of Residents in Radiation Oncology and the Radiation Oncology Teaching Award at Duke.