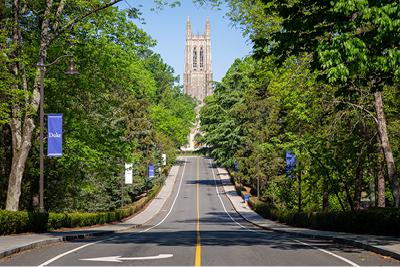 This spring, nine faculty members in the Duke University School of Medicine have been awarded distinguished professorships. In total, Duke University awarded distinguished professors to 22 faculty members from eight Duke colleges and schools this year. Distinguished professorships are awarded to faculty who have demonstrated extraordinary scholarship in advancing science and improving human health. 
The 2021 recipients from the School of Medicine are:
Nanaline Duke Distinguished Professor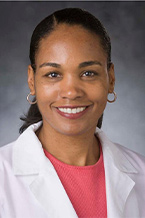 L. Ebony Boulware, MD, MPH
Dr. Boulware is a professor and chief of the Division of General Internal Medicine in the Department of Medicine. She is a professor in the Departments of Family Medicine and Community Health, and Population Health Sciences, and director of the Duke Clinical and Translational Science Institute. She serves as vice dean for translational sciences in the School of Medicine and associate vice chancellor for research for Duke Health. Dr. Boulware is a general internist, physician-scientist and clinical epidemiologist focused on improving health and health equity for individuals and communities affected by chronic health conditions such as kidney disease. A national thought leader in health equity, she has identified patient, clinician, system, and community-level barriers that result in disparate outcomes for Black and other minoritized individuals. Using pragmatic trials, she has developed successful interventions, shaped guidelines, raised physician awareness and changed clinical practice.  From 2019-2020, she was the Eleanor Easley Distinguished Professor in the School of Medicine.
George and Geneva Boguslavsky Professor of Eye Research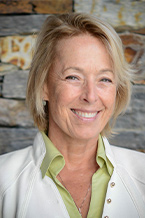 Catherine Bowes Rickman, PhD
Dr. Bowes Rickman is a professor in the Departments of Ophthalmology and Cell Biology and a highly accomplished translational scientist whose research efforts over two decades have been focused on the molecular/cell biology and pathobiology of age-related macular degeneration (AMD). In an effort to better understand the pathophysiology of AMD, she has created a number of murine models that recapitulate many aspects of human AMD and point the way toward eventual treatments for AMD. Among many cited seminal contributions is her discovery of a connection between complement and lipoprotein metabolism and AMD and the development of a murine model that closely mirrors findings in humans. Using these models, Dr. Bowes Rickman has dissected disease mechanisms that contribute to AMD risk, and tested multiple novel therapeutic targets for its treatment. 
George Barth Geller Distinguished Professor of Pharmacology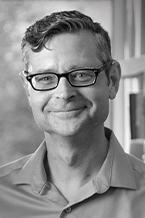 Christopher Counter, PhD
Dr. Counter is a professor in the Departments of Pharmacology and Cancer Biology and Radiation Oncology. He is the associate director of basic research in the Duke Cancer Institute and an adjunct professor at Duke-NUS Medical School in Singapore. Dr. Counter studies the molecular mechanisms underlying the evolution of normal cells into cancer. His research has shown that the ability of cancer cells to become immortal is a fundamental aspect of tumorigenesis. His laboratory exploited this feature to recreate and study the tumorigenic process, particularly with regards to early (oncogenic) mutations initiating tumorigenesis. Dr. Counter has contributed in a significant manner to our understanding of fundamental aspects of cancer biology and has translated these insights into novel approaches for cancer treatment.  
Wilburt C. Davison Distinguished Professor of Pediatrics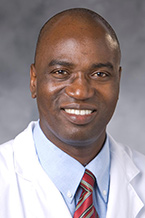 Rasheed Gbadegesin, MD, MBBS
Dr. Gbadegesin is a professor in the Departments of Pediatrics and Medicine and an investigator in the Duke Molecular Physiology Institute (DMPI). He is the associate dean for Physician-Scientist Development and director of the Office of Physician-Scientist Development in the School of Medicine. Dr. Gbadegesin's research is focused on understanding the molecular pathogenesis of nephrotic syndrome and other chronic kidney diseases affecting children.  An international leader in the field, he and his collaborators have identified at least eight new genetic causes and risk factors for chronic kidney diseases in addition to biomarkers of disease and druggable pathways that may treat these genetic defects. He has developed a robust biorepository for childhood nephrotic syndrome and collaborates with researchers across the world to unravel the genetic basis for excess of chronic kidney diseases in people of African ancestry. 
Duke Health Cardiology Professor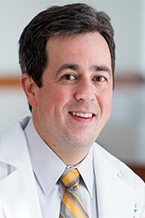 Adrian Hernandez, MD, MHS 
Dr. Hernandez is a cardiologist and professor in the Department of Medicine, vice dean in the School of Medicine, and executive director of the Duke Clinical Research Institute (DCRI). Over the last 20 years, he has become an international leader helping to bridge the world of outcomes research to clinical trials. Dr. Hernandez has led paradigm-shifting research focused on improving quality, person-centered outcomes and the value of healthcare through national systems. He has conducted high-impact studies that have informed and changed healthcare delivery and generated evidence to improve outcomes in heart failure. Dr. Hernandez led the team that was the first to combine cardiovascular registries with claims data using unique methods, now ubiquitous in the field, to conduct research in epidemiology, comparative effectiveness, quality of care, and empirical health policy. 
James B. Duke Distinguished Professor of Molecular Genetics and Microbiology
Sue Jinks-Robertson, PhD
Dr. Jinks-Robertson is a professor in the Department of Molecular Genetics and Microbiology, director of the Cell and Molecular Biology Graduate Training Program at Duke, and a member of the Duke Cancer Institute. From 2020-2021, she was the Mary Bernheim Distinguished Professor. Dr. Jinks-Robertson is recognized for her studies of factors that affect the stability of genetic material. She has demonstrated what regulates the rate of crossing-over between repeated genes, addressing how the eukaryotic genome remains relatively stable despite very efficient homologous recombination and repeated genes located on non-homologous chromosomes. She has identified crucial advances in our understanding of DNA mismatch repair.  
Mary Bernheim Distinguished Professor of Medicine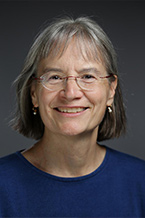 Virginia Byers Kraus, MD, PhD
Dr. Kraus is a professor in the Departments of Medicine, Pathology, and Orthopaedic Surgery, and a member of the Duke Molecular Physiology Institute (DMPI). She is a practicing rheumatologist with expertise in musculoskeletal research related to osteoarthritis. Dr. Kraus' career has focused on translational research into the discovery and validation of biomarkers for early osteoarthritis detection, prediction of progression, and monitoring of disease status. Her seminal work identifying uric acid, IL18 and IL1β as playing key roles in the pathogenesis of osteoarthritis was one of the first clues to lead to therapeutic applications. Her detailed studies of cartilage turnover in joints of patients with osteoarthritis have revealed important differences that are joint specific. Dr. Kraus directs the Duke Biomarkers Core Facility which provides biochemical analyses of samples from multiple diseases and species for researchers within and beyond Duke.
George Barth Geller Distinguished Professor of Cardiovascular Disease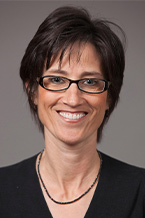 Deborah Muoio, PhD
Dr. Muoio is a professor in the Departments of Medicine and Pharmacology and Cancer Biology, and director of basic science research at the Duke Molecular Physiology Institute (DMPI). She is viewed nationally and internationally as a leader in the field of diabetes, obesity, exercise physiology, and mitochondrial energy metabolism. Her laboratory investigates mechanisms of metabolic regulation, with emphasis on molecular events that link lifestyle factors such as over nutrition and physical inactivity to metabolic disorders, including obesity, diabetes, and heart failure. Her program features a translational approach that combines work in animal and cell-based models with human studies, using genetic engineering, molecular physiology and mass spectrometry-based metabolomics and proteomics as tools to understand the interplay between mitochondrial bioenergetics, insulin action, and metabolic health. Specifically, Dr. Muoio led the development of a sophisticated new platform for deep and comprehensive phenotyping of mitochondrial bioenergetics.
Gustavo Montana Distinguished Professor of Radiation Oncology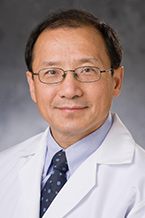 Fang-Fang Yin, PhD
Dr. Yin is a professor in the Department of Radiation Oncology, where he also serves as division chief for radiation physics. He is a member of the Duke Cancer Institute, director of the Medical Physics Resident Program in Radiation Oncology, one of the founding executive leaders of the Duke Medical Physics Graduate Program, and the founding leader of the Medical Physics Graduate Program at Duke Kunshan University. Dr. Yin was the first to perform image-guided noninvasive radiosurgery treatment on the spine in 2001. With his work and the rapid clinical adoption of this technology, the care of patients with primary and secondary tumors of the spine completely changed. His research has resulted in the development of computerized vision systems to automatically detect abnormalities in imaging and provide computer algorithms to assess treatment options. This work has led to widespread clinical applications in patient care, including women's cancers. 
For a complete list visit Duke Today