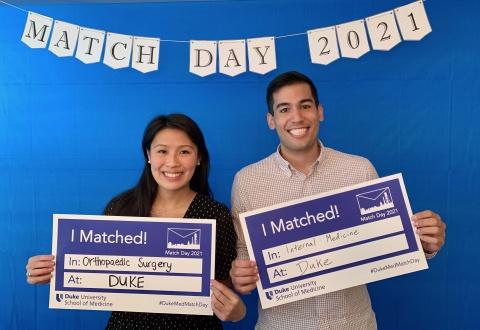 Meeting for the first time in Associate Dean Delbert Wigfall's student advisory group during the first semester of medical school, Christine Wu and Drew Vista were destined to be a match in life and in their careers. They started dating in 2017 and have been together ever since.
Now, four years later, Wu and Vista learned at today's Match Day that they matched as a couple for their medical residencies. Wu and Vista will spend at least another three years at Duke, with Wu matching in orthopaedic surgery and Vista matching in internal medicine.
Duke's virtual Match Day ceremony began at 10:30 a.m. today with remarks from Dean Mary Klotman, Vice Dean for Education Edward Buckley, and advisory deans. At noon, 117 Duke medical students opened their match emails and learned that they are headed to some of the nation's most prestigious residency programs.
"Christine and I are excited to be staying at Duke for our residencies! We've obviously had an amazing time here as medical students and are looking forward to the next chapter of our medical careers," said Vista. "We are so grateful for the support of our mentors, families and friends."
Duke medical students were among thousands across the United States who found out their residency matches on Friday, March 19, 2021. The tradition has been in place since 1952, and this year about 37,000 medical students nationally were matched with residencies, said Caroline Haynes, MD, PhD, associate dean and director of student affairs at Duke.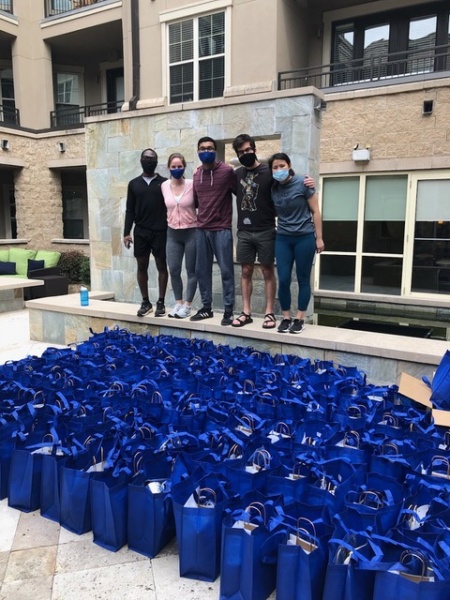 "I can confidently say this is a culmination of a match process like no other in the history of match, and I could not be more excited for you and proud of you and your accomplishments," said Dean Klotman. "In a time of immense uncertainty, you have persevered, showing tremendous flexibility, passion and commitment, which bodes well for your bright futures. In the midst of one of the most challenging times in modern history, not only have you worked tirelessly to fulfill your own academic requirements, but you have contributed so significantly to our response to COVID-19 by keeping each other safe, volunteering, embracing, learning and delivering care under these unusual circumstances."
Luke Wachsmuth, student body president for the MD program, also addressed the class. "I'm just overwhelmed with gratitude at being able to have spent the last four years with you," he said. "I really think we have a particularly exceptional class, and I have learned so much from each and every one of you."
While medical students typically play a big role in planning Match Day, they stepped up even more during the past two years when the events were held virtually due to the pandemic. Dennis Akrobetu, MS4 Class Council president, emceed today's Match Day event. The Class Council also assembled and distributed goodie bags filled with various Match Day apparel to graduating students, who could pick them up the day before (with appropriate social distancing measures in place) to accompany at-home celebrations.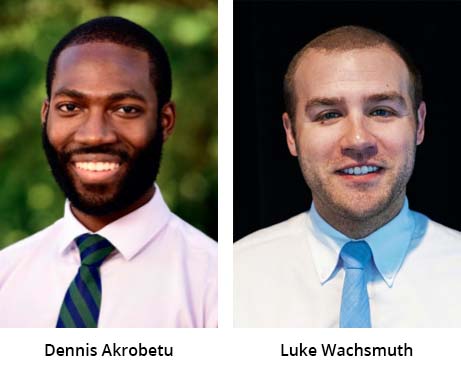 "Although this isn't a normal Match Day 'tradition,' it was extremely fun getting to see our classmates once more before the big ceremony, and it also provided the class council our first opportunity to meet in person as we assembled all of the bags," said Akrobetu. "With our need to hold a virtual Match Day ceremony, we felt that it would be extremely important to be intentional about creating ways to foster a sense of community and celebration within the class."
"I'm so glad I was still able to see everyone virtually, including our deans," said Brian Ketterman, who matched in pediatrics at Vanderbilt University on Friday. "I've spent a lot of time with my classmates over the last four years, so while it was weird not to spend today in person with them, I am thrilled—but not at all surprised—by the fantastic places they matched."
---
2021 Match Results
By Specialty
Anesthesiology: 8
Child Neurology: 1
Dermatology: 3
Emergency Medicine: 4
ENT: 3
Family Medicine: 2
Family Medicine/Psychiatry: 1
Internal Medicine: 23
Medicine/Psychiatry: 1
Medicine/Pediatrics: 5
Neurology: 3
Neurosurgery: 2
Obstetrics/Gynecology: 9
Ophthalmology: 4
Orthopaedic Surgery: 8
Pediatrics: 6
Pediatrics/Psych/Child Psych: 1
Plastic Surgery: 2
Psychiatry: 4
Radiation Oncology: 2
Radiology: 5
Interventional Radiology: 4
General Surgery: 3
Thoracic Surgery: 1
Vascular Surgery: 1
Urology: 3
Most Frequently Matched Institutions
Duke Health: 29
Harvard (includes Brigham and Women's, MGH and BI Deaconess): 7
University of Pennsylvania: 4
University of California-San Francisco: 4
Barnes Hospital (Washington University): 4