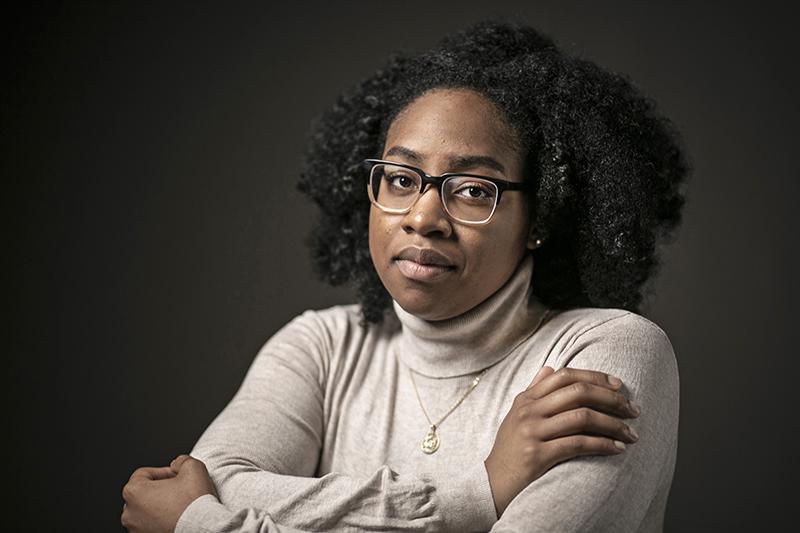 For most medical students, getting the opportunity to don a white coat is a major milestone, one that fills them with excitement to be that much closer to becoming a doctor.
Kirsten Simmons had that same excitement initially too. But as time passed, Simmons, now in her fourth year of medical school at Duke, says her white coat gradually gained new meaning. It now feels heavy and represents a burden she wishes she didn't have to bear.
In late May, as news broke that yet another Black man had been killed by police—this time George Floyd—Simmons's heart broke. A plethora of feelings emerged. Anger. Fear. Frustration. She thought about how, as a Black woman, she could become the next headline by simply jogging in her Durham neighborhood. Along with those feelings came the realization that for her and other Black medical students, the white coat is "just a safety garment."
"Black medical students may find themselves dependent on names of institutions, connections with institutions," she says. "Those are the actual lifesavers. Not our self-worth, not our dignity, not our respect, and not the intangible components of our humanity. That's not what protects us, and that's not what helps us be in a beloved community with others around us. The fact that we're defined by other things was frustrating to me."
The experience prompted her to put her feelings down into words that were eventually published as an essay in Medium called, "My White Coat Feels Heavy."
Simmons says writing the essay was part of her healing—not just from the sadness she felt for the men and women who suffered from racial injustice, but also from the microaggressions and prejudices she herself endured as a medical student because of her skin color.
She recalls being mistaken by patients for other members of the medical team—anything other than a medical student. She also recalls the frustration of working with a white male medical student whom patients readily assumed to be a doctor whether he wore his white coat or not. "That is one of the privileges those of the non-minority race and ethnicity have," Simmons says. "Their roles, their leadership is assumed by first glance, and it's never questioned."
Despite these negative experiences, Simmons remains optimistic about Duke's current efforts to eliminate racism.
"I think that Duke is taking advantage of this momentum," she says. "Student groups, faculty members, and departments within the School of Medicine are grasping onto that. And they're holding higher administration accountable for more than creating task forces, modifying policies, and creating initiatives. Advocates of this great cause are expecting accountability and sustainability. My personal hope is to come back to this institution in due time, and see tangible fruits of the work we are currently engaged in." 
---
Kirsten Simmons is a fourth-year medical student.
She is also completing a master's in theological studies
at Duke Divinity School as a theology, medicine, and culture fellow.
---