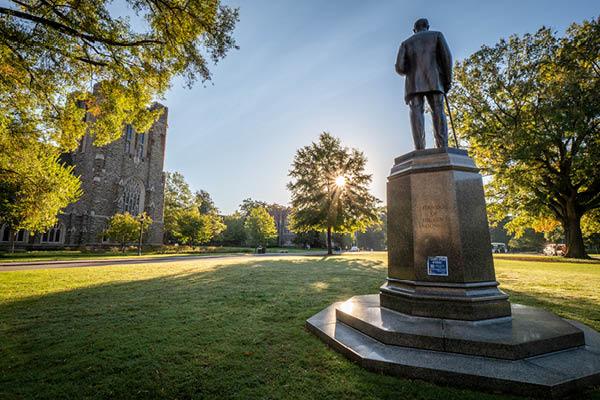 Four School of Medicine faculty members have been selected to receive 2023 Physician-Scientist "Strong Start" awards. The awards program, funded with a gift from the Nanaline H. Duke Fund, supports promising early career physician-scientists at Duke as they develop independent research programs. Each recipient will receive $75,000 annually for three years to support their research programs. Since 2017, 35 faculty have been awarded a total of $7.7 million dollars.  
This year's recipients are: 

Leah Acker, PhD, MD Assistant Professor, Department of Anesthesiology, Division of Neuroanesthesiology, Otolaryngology & Offsite Anesthesiology,  
Oleg Alekseev, MD, PhD Medical Instructor, Department of Ophthalmology, Division of Vitreoretinal Disease 
Ammon Fager, MD, PhD Assistant Professor, Department of Medicine, Division of Hematology 
Daniel Nussbaum MD, Assistant Professor, Department of Surgery, Division of Surgical Oncology 
The Strong Start program is administered by the School of Medicine's Office for Physician-Scientist Development (OPSD) and integrates with other physician-scientist development programs including the Medical Scientist Training Program (MD-PhD students) and the Lefkowitz Society (clinical residents and fellows).  
"The Strong Start Program is fulfilling its cardinal objective of jump starting the biomedical research career of our early-stage investigators, and we are grateful to the Nanaline H. Duke Fund and the School of Medicine for their support of the program," said Rasheed Gbadegesin, MD, associate dean for physician scientist development in the School of Medicine.