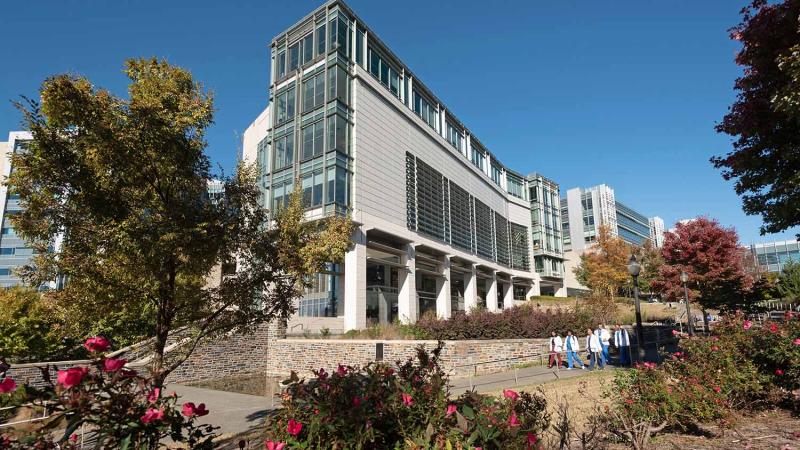 Duke University School of Medicine ranked No. 6 for research among 124 medical schools nationally in the annual U.S. News & World Report graduate program rankings released today. 
The magazine's medical school research rankings are based on numerous indicators, including total federal research activity, assessment by deans and residency directors (reputation), as well as the faculty-to-student ratio and student admissions statistics such as MCAT, GPA and acceptance rates.
In addition to the overall research rating, seven specialty programs in the School of Medicine placed in the top 10:
Anesthesiology - third

Surgery - third

Internal Medicine - fifth

Radiology - sixth

Obstetrics and Gynecology - eighth

Pediatrics - eighth, tied

Psychiatry - ninth, tied
In addition, Family Medicine tied for 13th.
"Year after year, Duke is recognized as a national leader in patient care, discovery, and training and education," said Mary E. Klotman, MD, dean of Duke University School of Medicine. "This accomplishment must be attributed to the seminal achievements of our outstanding faculty and physicians, staff, and students. At Duke, we are stronger because we share a commitment to excellence in all of our missions and a vision to transform the future of academic medicine together."
Duke tied for 16th nationally — up from 20th last year — among medical schools for the diversity of its graduates. The ranking was based on two indicators from fall 2021 data: the number of underrepresented minority students enrolled in the school and the ratio of the school's underrepresented students to state and national numbers. Public institutions' underrepresented minority enrollments were compared with their respective state percentages, and private institutions' enrollments were compared with national figures.
Earlier this year, Duke University School of Medicine placed third nationally among academic medical centers in federal funding from the National Institutes of Health (NIH) in a separate ranking by the Blue Ridge Institute for Medical Research. The institute rankings also placed 10 departments in the School of Medicine among the top 10 in federal research funding: Pediatrics and Surgery – first; Orthopaedics – second; Neurosurgery – fifth; Internal Medicine – sixth; Anesthesiology – eighth; Genetics - ninth, tied; ENT – ninth; and Pharmacology and Ophthalmology - 10th, tied.