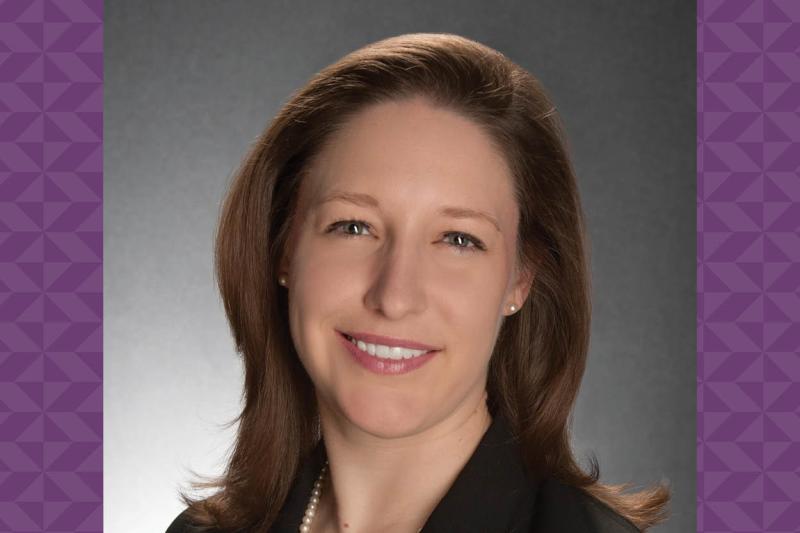 The National Institutes of Health (NIH) has awarded Susan D. Emmett, MD, MPH, associate professor of head and neck surgery & communication sciences at Duke University School of Medicine, a grant through the NIH Common Fund's Transformative Research to Address Health Disparities and Advance Health Equity initiative. The projected $5.5 million award over five years will support a project led by Emmett to establish and evaluate a novel model of care for children in underserved schools in rural Appalachia. 
The Duke award is one of 11 grants awarded to support the work of exceptionally creative researchers across the United States totaling $58 million over five years, pending availability of funds. The grants are innovative because the applications focused on the significance of the research problem, the novelty of the idea or approach, and the magnitude of the potential impact rather than on preliminary data or experimental details.
"It is unacceptable for persistent and pervasive health inequities to continue despite the scientific advancements and knowledge base we have achieved," said NIH Director Francis S. Collins, MD, PhD. "This research effort will catalyze novel interventions and hasten the opportunity to put evidence into action for populations affected by health disparities."
Emmett and her collaborator, Matthew Bush, MD, PhD, professor of otolaryngology, head and neck surgery at the University of Kentucky, are developing a new model of school-based, telehealth-driven preventive care for rural and socioeconomically disadvantaged children. They will implement and assess an approach called STAR (Specialty Telemedicine Access for Referrals) in 66 schools in rural Kentucky. STAR, which is a multilevel intervention that combines mHealth (cell phone-based) screening tools and telehealth technology for virtual specialty care referral from rural schools, uses school hearing screening as the prototype and is based on a previous trial in rural Alaska. The STAR model could be scaled and applied to other health disparities across rural America.
A health disparity is a negative health outcome that affects disadvantaged populations like racial and ethnic minority populations, socioeconomic disadvantaged groups, underserved rural populations, and sexual and gender minorities. For example, racial and ethnic minority populations in the U.S. face a disproportionate burden of disease, such as diabetes, heart and respiratory diseases, HIV, and obesity. More recently, the racial and ethnic differences in COVID-19 incidences and deaths illuminated health disparities and inequities that affect minority populations.
Each of the awards includes an innovative intervention component and focuses on one or more NIH-designated populations that experience health disparities in the U.S., including the following examples:
Community-based research collaborations will develop and test financial interventions that address structural racism in neighborhoods predominantly populated by African American residents and examine spiritual healing and stress reduction interventions for youth from racial and ethnic minority communities to prevent chronic disease outcomes.
Telehealth-driven or technology-assisted interventions have surged in the wake of COVID-19 and will be integrated into several of the community-based interventions for physical and mental health.
Technology-enhanced approaches will be designed to advance cancer health equity among diverse deaf, deafblind, and hard-of-hearing populations.
Researchers will also develop and evaluate a new model of school-based, telehealth-driven preventive care to prevent health disparities in underserved rural and socioeconomically disadvantaged children.
Additionally, the initiative expects to expand the research base for health disparities research at minority serving institutions (MSIs). A dedicated funding opportunity was specifically designed for MSIs, which the NIH Common Fund plans to reissue in fiscal year 2022 to support additional projects. Through the transformative health disparities research and the commitment to MSIs, this Common Fund initiative supports NIH's broader commitment to end structural racism and racial inequities throughout the biomedical research enterprise and the goals of the NIH UNITE initiative.
The Transformative Research to Address Health Disparities and Advance Health Equity initiative is a trans-NIH effort led collaboratively by the NIH Common Fund, Office of Research on Women's Health, National Institute on Minority Health and Health Disparities, Tribal Health Research Office, and the National Institute of Nursing Research, with many of the NIH Institutes and Centers participating in project management. The new set of awards will be administered by the National Institute of Dental and Craniofacial Research on behalf of the NIH.