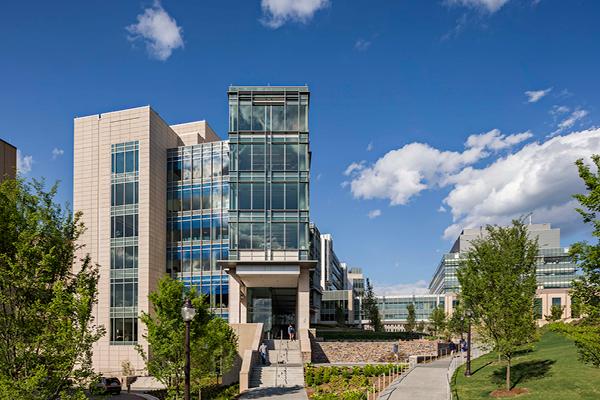 Amariyah Ayee, a graduate of the Duke University Master of Biomedical Sciences (MBS) program, is feeling confident about her upcoming journey to medical school.  
The program, which is designed to prepare students for careers in the health professions, gave Ayee the skills and knowledge she needs to succeed in medical school and beyond.  
"It was very fast paced, but it was also so very rewarding," said Ayee, of Columbia, S.C., a Fulbright Scholar who will teach English in India before pursuing her medical degree at the University of South Carolina School of Medicine Greenville in 2024.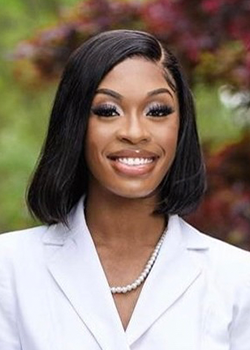 "I learned a lot about the different aspects of health care, and I also got to work with a great team of students and faculty. I feel like I'm much better prepared for medical school now than I would have been if I hadn't done the program," she said.  
The Duke MBS program is a one-year, post-baccalaureate program that prepares college graduates for careers in the health professions. The program is known for its rigorous curriculum, which covers a wide range of topics including anatomy, physiology, biochemistry, and pharmacology.   
Students also participate in hands-on learning experiences, such as how to take a patient history and build rapport. During weekly seminars with faculty, they gain insight into ethics and end-of-life care.  
But one of the distinguishing features of the MBS program is its focus on teamwork. This experience helps students develop the teamwork and communication skills essential for success in health professions.  
"I think the teamwork aspect of the program was really valuable," Ayee said. "We had to work together on a lot of projects, and that really helped us learn to communicate effectively and how to work with others. Those skills are going to be really important for me going forward."   
The program has a proven track record of success. More than 90% of MBS graduates who apply to a professional school go to medical school, while others pursue careers in health professions such as dentistry, pharmacy, and physical therapy.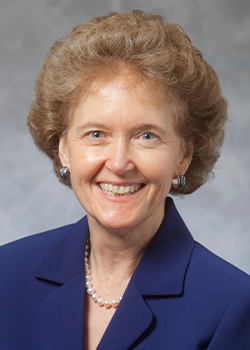 "I love seeing our students succeed," said Duke MBS program director Kathryn Andolsek, MD, MPH, professor in the Department of Family Medicine and Community Health and assistant dean for pre-medical education at the Duke University School of Medicine. "They come to us with a passion for health care, and we give them the tools they need to make a difference in the world."   
The Duke MBS program is a beneficiary of the Fullerton Foundation which helps students achieve their dream of becoming doctors.  
The South Carolina-based foundation helped fund Ayee's participation in the Duke MBS program. Through the Bridges to Excellence Scholars program, the foundation provides tuition and fees to students who commit to working in underserved communities after medical school.  
"I would definitely recommend the MBS program to other students," said Ayee. "I feel like I've grown tremendously over this past year, and I'll be more adapted and ready for medical school."