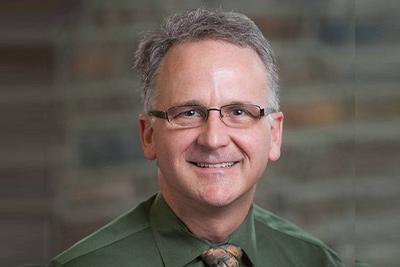 The Duke Human Vaccine Institute in partnership with RTI International have been named the coordinating center for the newly established Centers for Research in Emerging Infectious Diseases (CREID) network, sponsored by the National Institute of Allergy and Infectious Diseases (NIAID). The coordinating center will serve as the network's operational hub to streamline and accelerate research response to emerging infectious disease outbreaks.
The CREID network – comprised of 10 research centers and the coordinating center– is a network of centers in regions around the globe where emerging and re-emerging infectious disease outbreaks are likely to occur. Multidisciplinary teams of investigators will conduct pathogen/host surveillance, study pathogen transmission, pathogenesis, and immunologic responses in the host, and will develop reagents and diagnostic assays for improved detection of important emerging pathogens and their vectors.
 "During the past six months, we've seen the impact of the COVID-19 pandemic across the globe," said Dr. Tony Moody, Associate Professor of Pediatrics at Duke University, co-Principal Investigator for the coordinating center, and member of the Duke Human Vaccine Institute. "By creating and supporting an infrastructure that allows rapid response to infectious disease outbreaks by researchers and by leveraging what we have learned and are learning from research organizations across the globe, we aim to shorten future outbreaks."
The RTI-Duke CREID Coordinating Center will support network-wide activities such as data management, outbreak research response, ensuring quality biospecimens, assays, and reagents, and a pilot research program for early career investigators.  Furthermore, the coordinating center can be leveraged and scaled to facilitate rapid research response activities during outbreaks.
The DHVI team brings twenty plus years of experience in successfully managing large multi-year consortiums such as the Duke Consortia for HIV/AIDS Vaccine development, and the recently awarded Duke Collaborative Influenza Vaccine Innovation Centers (CIVICs), where Dr. Moody also serves as the Principal Investigator of the Vaccine Center. As part of the RTI-Duke CREID Coordinating Center, the DHVI team will focus on the global harmonization of cellular and serological assays and biospecimen collection and distribution.
The CREID Network will conduct research on viruses including severe acute respiratory syndrome coronavirus 2 (SARS-CoV-2), Middle East respiratory syndrome coronavirus (MERS-CoV), Ebola, Zika, West Nile and dengue, among others.
"Our ability to support rapid and efficient research response to an emerging infectious disease outbreak is paramount to shortening the duration and reducing morbidity and mortality," said Donald Brambilla, PhD, Principal Investigator for the Coordinating Center and Senior Research Statistician at RTI International. "By successfully accomplishing our specific aims, the RTI-Duke team will shift the outbreak research response paradigm in support of activities during outbreaks."
For more information about the CREID network, visit https://creid-network.org.