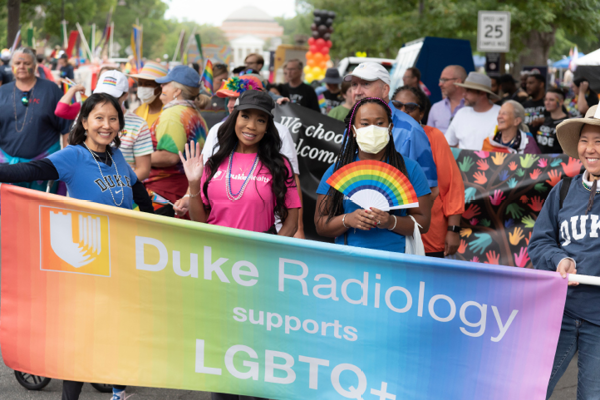 The city of Durham held Pride: Durham, NC, on Sept. 24, with many from Duke Health coming together as a community to celebrate inclusion, community, family, pride, and activism. As a financial and programming sponsor, Duke Health invited employees and their families to participate in the festivities.  
The day included a parade and a "medical village" hosted by Duke on East Campus to highlight Duke's LGBTQ+ affirming care services, including a Monkeypox Vaccine Clinic staffed by volunteer team members. The event was organized by the LGBTQ+ Center of Durham. 
While Pride Month is commemorated in June across the world to promote equal justice and equal opportunity for lesbian, gay, bisexual, transgender, and questioning (LGBTQ+) Americans, the city of Durham sponsors additional celebrations in September.   
This year's theme was "IRL!" (In Real Life), signifying the event was in-person, with no virtual component. The event was also about Inspiring Real Love.  
"It has been amazing to see our Duke Health community come together in such a united and collaborative way," said Dane Whicker, PhD, assistant professor of psychiatry and behavioral sciences and the lead organizer for Duke Health's participation in the event. "Duke at Pride: Durham is a true example of how we can promote health equity as 'One Duke!'"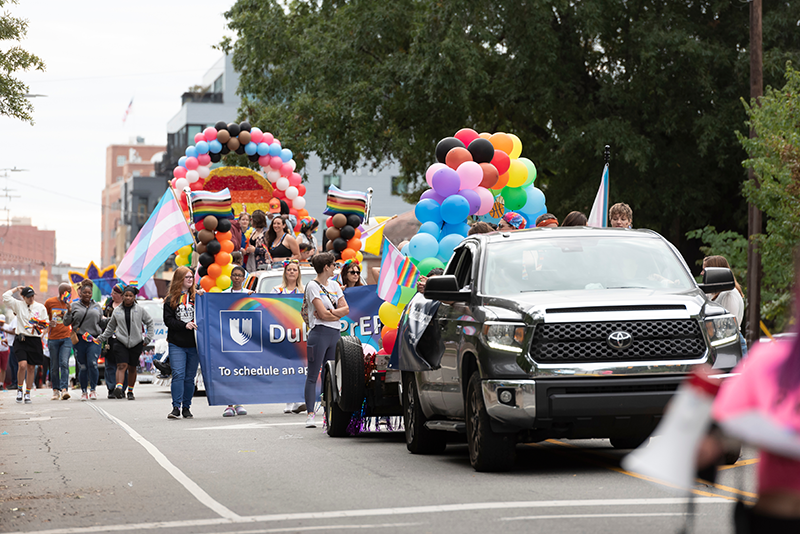 Photos by LKT Photography