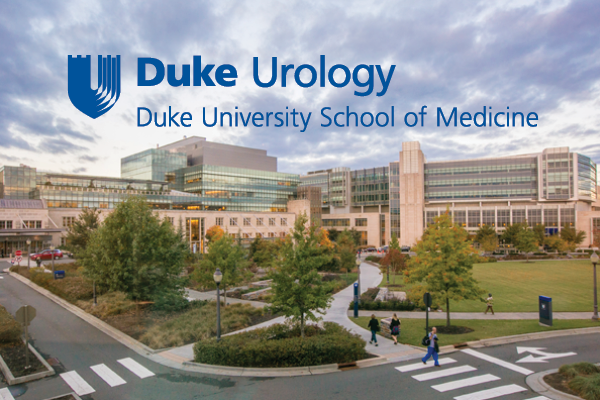 The Division of Urology within the Department of Surgery will be elevated to department status, effective July 1, 2023. The Duke University Board of Trustees approved the resolution in October 2022, followed by the Duke University's Health System Board of Directors' approval in November 2022. Elevation from division to department signals the growth and independence of the division, enhancing awareness and recognition nationally and aiding in the ability to recruit faculty in the specialty.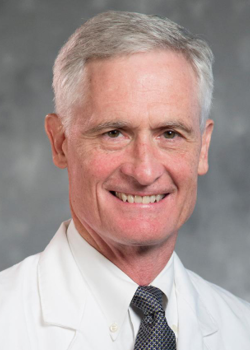 Gary Faerber, MD, chief of the division, will assume the role of interim chair of the new department. Dr. Faerber joined the Duke Division of Urology in 2018 and has served as the associate chair of Ambulatory Surgery for the Department of Surgery. Dr. Faerber assumed his divisional leadership in 2021 from Glenn Preminger, MD, the James F. Glenn, M.D. Distinguished Professor of Urology, who led the division as chief since 2011.   
Dr. Faerber received his medical degree from Temple University and completed his urology residency at the University of Michigan. There, he remained on staff and served as the endowed Edward J. McGuire Research Professor. In 2016, he joined the faculty in the Division of Urology at the University of Utah and served as medical director of the South Jordan Health Center and surgeon lead for Ambulatory Surgery Services for the University of Utah Health System. Dr. Faerber's clinical and research interest is in urinary calculus disease.     
The Division of Urology currently comprises 22 faculty members involved in patient care, research, education and training, and community engagement. Members of the division provide state-of-the art clinical care; Duke Urology participates as a beta site for trialing a new robotic surgical system, provides multi-modality surgical management of urinary stone disease, and is the only institution offering multi-modality focal therapy for treatment of prostate cancer. The division is recognized as the regional referral provider for pediatric urological conditions as well as complex adult urologic reconstruction.    
The division has an equally strong focus on research, with demonstrated excellence in site-based research and clinical trials, global health, discovery and translational science, and innovation and engineering. Members of the division received $2.6 million in funding by the National Institutes of Health (NIH) in 2020, positioning Duke in the top 10 nationally for NIH funding among urology divisions and departments.     
The division is highly regarded for its dedication to training and mentoring the next generation of physicians and leaders. Duke Urology is one of the few training programs in the U.S. that offers an additional dedicated year of research exposure. In addition, Duke Urology has maintained a 15-year contract with the U.S. military to train their best and brightest, remaining as only one of two non-military urology training programs in the country training military residents. The U.S. military has extended its contract with the division to continue the partnership, which is a testament to the exceptional training military trainees have received.