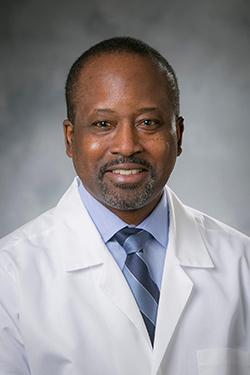 The Division of Head and Neck Surgery & Communication Sciences within the Department of Surgery will be elevated to department status, effective July 1, 2019. The Duke University Health System Board of Directors approved the upgrade resolution on June 14, 2019. The upgrade proposal was approved by the Duke University Board of Trustees in May. Elevation from division to department signals the growth and independence of the division. Department status can enhance awareness and recognition nationally and can also aid in the ability to recruit faculty in the specialty. Dr. Howard Francis, chief of the division, will assume the role of interim chair of the new department.
The Division of Head and Neck Surgery and Communication Sciences currently comprises 36 faculty members involved in patient care, research and education. Faculty members provide comprehensive, multidisciplinary hospital-based care, including the regionally and nationally recognized clinical programs of the Duke Skull Base Program, Head and Neck Cancer Program with the Duke Cancer Institute, Duke Voice Care Center, and Duke Hearing Center. The division has an equally strong focus on discovery and education. Research led by faculty in the division is funded by the National Institutes of Health, Patient-Centered Outcomes Research Institute (PCORI), and industry. The division recently expanded its number of residents to 4 a year, and expanded the number of fellowships to include Rhinology and Head and Neck Oncology.

The new department's vision encompasses a continuum of discovery that advances the care of head and neck and communication disorders. This is being pursued through focused investments in mentorship, research training, recruitment of clinician scientists and the cultivation of new institutional collaborations.