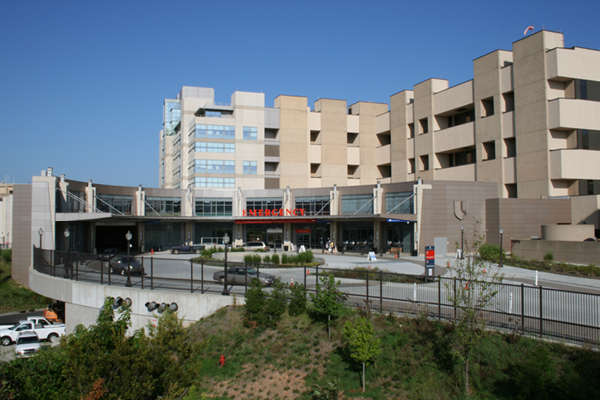 The Division of Emergency Medicine within the Department of Surgery in the Duke University School of Medicine will be elevated to department status, effective July 1, 2022. Elevation from division to department signals the growth and independence of the division.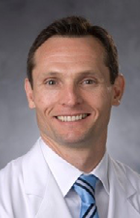 Charles (Chuck) J. Gerardo, MD, chief of the division, will assume the role of interim chair of the new department. Dr. Gerardo joined Duke's newly designated academic Division of Emergency Medicine in 2000. During his 22 years of service in the division, he has served in multiple leadership roles including Director of Undergraduate Medical Education, Director of Emergency Medicine Global Health Program, and Vice Chief of Clinical Operations. He is an NIH-funded researcher and internationally recognized expert in snake envenomation.
The Division of Emergency Medicine currently comprises 49 faculty members involved in patient care, research, education and training, and community engagement. Members of the division provide state-of-the art emergency care, as evidenced by Duke's designations as a Level One trauma center, stroke center, and Percutaneous Coronary Intervention (PCI) center. Based on the Association of Academic Administrators of Emergency Medicine, Duke Emergency Medicine provides some of the highest level of complex care to severely ill patients nationally. 
The division has an equally strong focus on research, with demonstrated excellence in site-based research and clinical trials, global health, discovery and translational science, and innovation and engineering.  Members of the division received $1.6 million in funding by the National Institutes of Health (NIH) in 2020, positioning the division in the top 20 nationally for NIH funding among Emergency Medicine departments. 
The division is highly regarded for its dedication to training and mentoring the next generation of emergency medicine physicians. Emergency Medicine residents do most of their clinical work at the Duke University Hospital Emergency Department, which sees over 70,000 visits a year. Over the last ten years, the Division of Emergency Medicine has grown in size and annual Emergency Department visits, as well as through its integration within the Duke University Health System.
Duke Emergency Medicine is committed to fostering an environment of equity, diversity, and inclusion. Its mission is to serve the  community, within and outside the walls of the Emergency Department, to create an environment where diversity is essential, equity is the expectation, and inclusion is the culture.