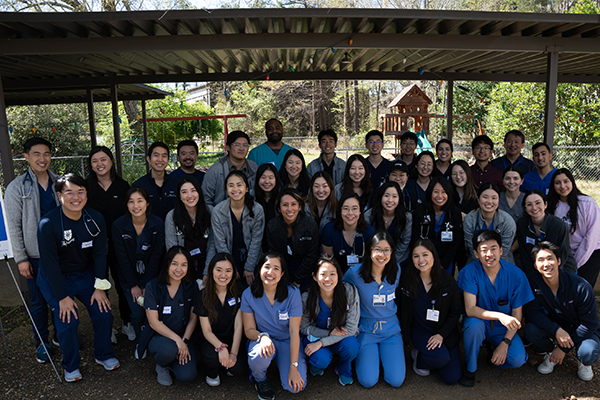 Medical students Lily Guo and Linda Li each had different experiences before coming to Duke, but an affinity group for Asian American students gave them both a sense of belonging that they said they could not have found elsewhere.  
Duke's chapter of the Asian Pacific American Medical Student Association (APAMSA) is a student-run organization aimed at fostering a sense of community among the Asian American and Pacific Islander (AAPI) student population at Duke University School of Medicine.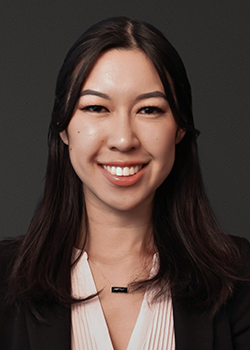 Guo, who is originally from Southern California and attended UCLA as an undergraduate, was accustomed to seeing others who looked like her and who, like her, had been raised by immigrant parents. But once she got to Duke, where there was a smaller Asian population than where she grew up, she felt more isolated.  
"I've always been used to growing up with a lot of people who were similar to me in terms of their ethnic background," said Guo, who is a second-year medical student. "Coming to Duke and encountering a very different demographic with my class here, it helped me feel a little more at home and a little less out of my comfort zone when I was able to meet everyone in APAMSA." 
Li, a third-year medical student and president of Duke APAMSA, said she always felt in the minority while growing up in New Orleans, Louisiana. "When I came to medical school it was really important for me to seek out people with a similar background in order to feel like I wasn't alone and find a community where I felt like I belonged." 
Finding community was especially meaningful after mass shootings in January at Monterey Park and Half Moon Bay in California left many Asian Americans feeling a sense of fear, Li said.  
"Navigating racial and cultural identity during any time in one's life is incredibly important, but especially so during medical school when everything that life throws at you is a challenge," Li said. "With the mass shootings that happened in Monterey Park and Half Moon Bay, being able to find support in fellow students who looked like me was so important to be able to feel like I was being heard and understood, and that I was not alone in what I was feeling."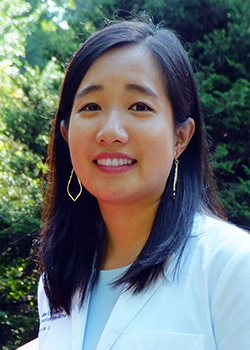 Li said APAMSA also gives students a safe space to lean on one another when they encounter discrimination and microaggressions. "The clerkship year is probably the hardest year, but what adds to that stress is that sometimes there are microaggressions that occur on the wards, particularly from patients," she said.  
"Usually, those kinds of microaggressions are directed towards us looking like we're foreigners. Being able to talk to other folks in APAMSA about those sorts of feelings that come up when I'm on the wards has really been helpful in being able to process and reflect on the situation in a healthy way."
APAMSA has three committees: social, advocacy, and community outreach. The group's activities include hosting social events, including events to celebrate holidays important in various Asian cultures. APAMSA also offers a mentorship program where attendings and residents mentor medical students and medical students mentor undergraduate pre-medical students at Duke. Linton Yee, MD, associate dean for admissions at the School of Medicine, serves as the faculty mentor for APAMSA. 
Guo is co-chair of the organization's community outreach committee. The committee organizes a community health fair each year. This year the health fair was held at a local Chinese church in April. Medical students, Duke physicians, and others volunteered to offer basic health screenings, including for diabetes, and check participants' body mass index. They also offered mental health screenings, and partnered with another student group, the Ophthalmology Interest Group, to screen for glaucoma. Volunteers from the Duke Cancer Center were on hand to offer general cancer education, while the student-run Dermatology Interest Group offered skin cancer education.  
Li, who volunteered at the mental health screening booth, said the mental health screenings were helpful for the participants. "I'm particularly passionate about AAPI mental health, and want to go into psychiatry," Li said. "It was incredible to see people stop by and talk to the therapists and psychiatrist, particularly because AAPI mental health stigma is so real within our multiple cultures." 
APAMSA recently held a bone marrow drive to increase Asian American and Pacific Islander representation on the bone marrow registry, successfully adding 35 people to the registry.  
Upcoming events that the group has planned for later this year include an Asian American and Pacific Islander leadership in medicine conference. They also hope to collaborate with local Chinese schools to offer seminars on CPR, first aid, and other health topics for middle and high school students.  
---
Photo: Volunteers at the Asian Community Health Fair, which is organized each year by Duke's chapter of the Asian Pacific American Medical Student Association.