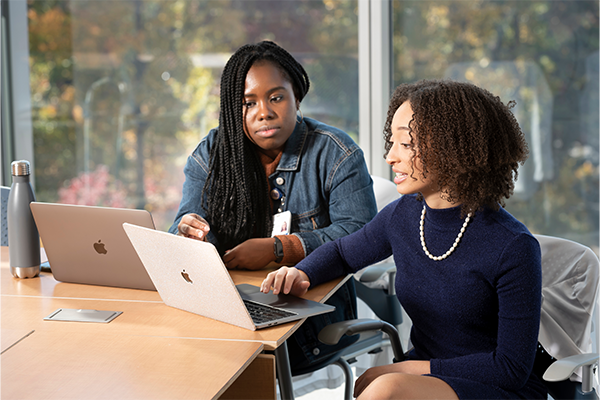 The COVID-19 pandemic forced medical residency programs to change their approach to interviewing, switching from traditional in-person meetings to virtual conversations via computer video.  
A new survey of internal medicine residents published in JAMA Internal Medicine shows only 3% want to keep virtual-only interviews. In the residents' opinion the best future recruitment approach would be a hybrid: virtual interviews with an option to come to campus.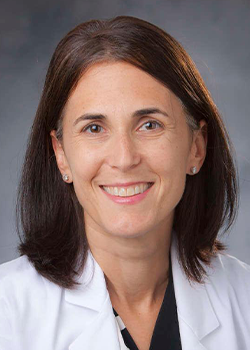 "We are asking people to commit to being somewhere — in the case of internal medicine for three years, and other training programs up to seven years — so I respect their desire to want to see the place and to interact with the people they might be working with," said senior study author Aimee Zaas, MD, professor of medicine at Duke University School of Medicine and director of the Duke Internal Medicine Residency Program. 
The study conducted by lead author Alec B. O'Connor, MD, MPH, professor of medicine at the University of Rochester School of Medicine and Dentistry, along with Zaas and other colleagues supports innovating the residency recruitment process that determines where medical students complete their training. A reported 26% of residents surveyed wanted a virtual option even if in-person interviews become the norm again.  
Virtual interviews offer the advantage of convenience and reduced costs for students and programs. With virtual interviews, the recruitment process becomes more equitable for students with fewer resources to cover the cost of meals, housing, and travel. 
But concerns remain about the impact of virtual recruitment on the evaluation process and on application inflation, the rising average number of applications submitted per student.  
The study was based on 22,310 responses collected from internal medicine residents who took the American College of Physicians Internal Medicine In-Training Examination in fall 2021. Eighty percent of respondents believed that applicants applied to more or many more programs in virtual vs. traditional recruitment. 
But virtual recruitment is not the only cause of application inflation. The trend began before the pandemic-era shift to virtual interviews, said Zaas, who is the former chair of the Survey and Scholarship Committee of the Association for Program Directors in Internal Medicine.  
"I'm not sure that going back to in-person interviews would reduce application inflation," she said. "They may choose to interview at fewer places but they're not going to choose to apply to fewer places because there's so much angst," about getting into a preferred residency program. 
But, she said, "I do think we have to somehow address inflation because it's a disservice to the medical students as there is a fee for each application. It's a disservice to programs that need to try to review applications in a holistic manner."  
The compressed timeframe for processing thousands of applications is challenging for residency programs.  
Medical students begin applying to residency programs in late August and September. Interview season typically runs November through January, and then programs and students rank their preferences before decisions are announced during March's Match Day.  
There is a proposal to move the submission deadline for rank lists earlier to allow for non-evaluative in-person visits. O'Connor, associate program director of internal medicine residency at URMC, is conducting a secondary study on the staged process of residency recruitment.  
Meanwhile, the Association of American Medical Colleges recently announced it recommends residency and fellowship programs follow a virtual interview format this year to reduce the financial burden on residents and increase equity.  
Virtual interviewing is also consistent with the commitment academic medicine has made to reduce environmental impact. While each program has unique missions, goals, and contexts, the AAMC said hospitals and health systems should evaluate the pros and cons of interview formats to determine what is best for their program and/or specialty.