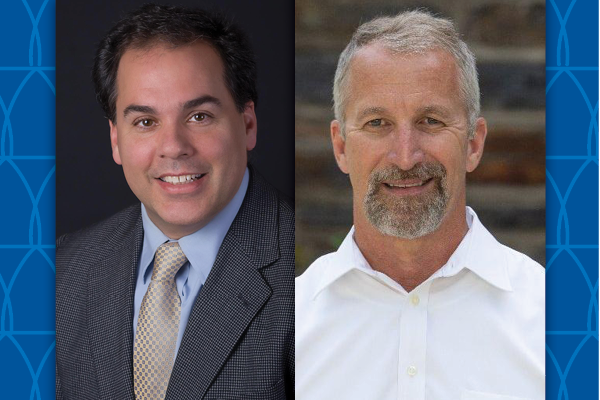 Two members of the Duke University School of Medicine faculty have been elected as 2022 fellows by the American Association for the Advancement of Science, one of the most distinct honors in the scientific community.   
The 2022 AAAS Fellows class includes 506 scientists, engineers, and innovators spanning 24 scientific disciplines who are being recognized for their scientifically and socially distinguished achievements.  
Elected from the School of Medicine were: 
Gerard C. Blobe, MD, PhD, professor of medicine, pharmacology & cancer biology, and cell biology, was recognized for distinguished contributions to the field of cancer biology, particularly in TGF-beta signaling, and for tireless mentorship and service. 
Steven B. Haase, PhD, professor of biology, professor of cell biology, and associate professor in medicine, was recognized for distinguished contributions to the field of periodic phenomena in biology, particularly the roles of gene regulatory networks in driving the cell cycle, circadian rhythms, and malaria infection. 
Also elected from Duke was Yiran Chen, professor in the Department of Electrical and Computer Engineering.  
The new fellows will receive official recognition during the annual meeting of the AAAS in Washington, D.C., in March. AAAS, founded in 1848, is the world's largest general scientific society and includes more than 250 affiliated societies and academies of science, serving 10 million individuals.