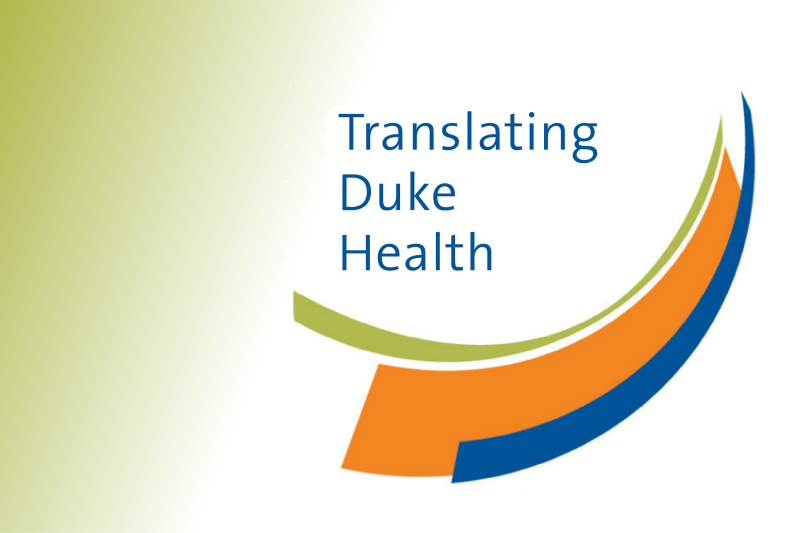 Duke Health leadership launched Translating Duke Health in 2017 as a multi-disciplinary, multi-year commitment to capitalize on Duke's collective strengths in research, clinical care, and population health to address major health challenges.
This article is the third in a series exploring how Translating Duke Health has changed the health care landscape at Duke. Learn more about Translating Duke Health 
---
Translating Duke Health: Ending Disease Where It Begins 
Even as a first-time mom, Ellen Hart of Durham may help other women navigate healthy pregnancies.  
At her first obstetrics appointment, she joined Project HOPE 1000, a multidisciplinary research effort by Duke University School of Medicine aimed at understanding the links between pregnancy factors and mother/infant health outcomes.  
More than 200 mother-baby pairs have enrolled since the Children's Health and Discovery Initiative and the Duke Department of Obstetrics and Gynecology launched the project in 2018 with support from Translating Duke Health, a multi-year, multidisciplinary commitment to harness Duke's expertise to address scientific and health care challenges.   
Project HOPE 1000 was originally led by Geeta Swamy, MD, the Haywood Brown, MD Distinguished Professor of Women's Health and a professor of obstetrics and gynecology; and Sallie Permar, MD, former professor of pediatrics, immunology, and molecular genetics and microbiology and the founding director of the Children's Health and Discovery Initiative at Duke, now the chair of pediatrics at Weill Cornell Medicine.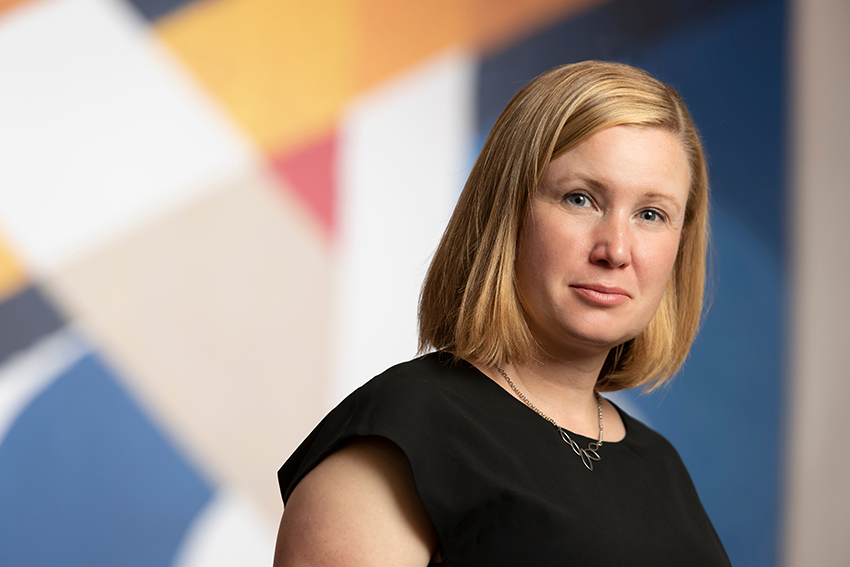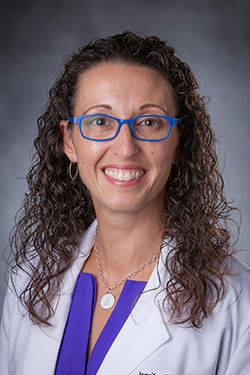 Since then, lead researchers, Jillian Hurst, PhD, assistant professor of pediatrics at Duke School of Medicine, and Jennifer B. Gilner, MD, PhD, assistant professor of obstetrics and gynecology and a maternal-fetal medicine specialist, have leveraged input from mothers and community partners, along with innovative technology, to identify early life factors that influence lifelong health and disease.  
The first 1,000 days of life — the time spanning roughly between conception and a child's second birthday — are the most rapid period of human development. That span also represents a critical period that helps determine lifelong patterns of health, growth, and neurodevelopment.    
The Project HOPE 1000 research initiative lays the groundwork to answer questions about maternal and childhood health such as the impact of obesity during pregnancy or pathological factors underlying pre-term birth.  
Few longitudinal studies investigate data on health, socioeconomic factors, and environmental exposures beginning in pregnancy and continuing through the second year of life and beyond.  
Such studies can be time-consuming and expensive as researchers track changes in health over time, but Project HOPE 1000 is designed to generate data that can drive discovery in a multitude of disciplines.  
"The study is set up as a backbone protocol so that it supports additional researchers who want to look at factors during this period," Hurst says.  
Project HOPE 1000 has generated two highly competitive RO1 awards from the National Institutes of Health and launched a partnership with Duke University Nicholas School of Environment to examine environmental data.  
During each of the study visits, mother and/or infant participants will provide a series of biological specimens, including blood, urine, and microbiome samples.    
Additionally, each mother will wear a silicone wrist band each trimester to capture environmental exposures and will fill out study surveys related to diet, environmental exposures, and social factors.  
"We get a snapshot each trimester of what mom is exposed to and then we're able to look at the baby samples and see what baby has been exposed to via mom," Hurst said. "It's really exciting."  
Kate Hoffman, PhD, assistant research professor in the Nicholas School Division of Environmental Science and Policy who leads studies using Project HOPE 1000 samples, explains, "If we know what families are exposed to, we can also take steps to do something about it."  
With the multitude of changes that happen during pregnancy, Ellen Hart is eager for information that can help her feel well and give her baby, a boy, a healthy life.  
"You realize that there's not a lot of high-quality data to back up recommendations about what you can and can't do during pregnancy," said Hart, 33, who learned she was expecting her first baby with husband, Jayton Gill, during their honeymoon trip to Scotland. 
A market researcher herself, she hopes to contribute to a large study that could also be informative for policymakers who influence air quality rules and health funding.  
For now, the countdown is on for the baby's arrival in the new year.  
  "He can be anything he wants," says Hart "And we're doing all we can to help him be healthy." 
 Shantell Kirkendoll is a Senior Science Writer in the School of Medicine's Office of Strategic Communications