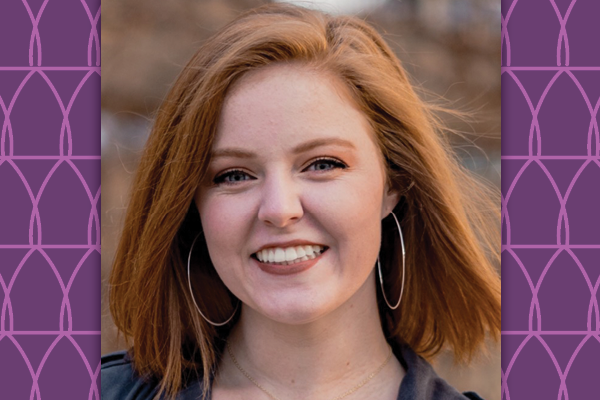 Makenzie Beaman, a pediatric scientist in training in the Medical Science Training Program (MSTP), was selected for the best fellow platform presentation award at the 43rd Annual David W. Smith Workshop on Malformations and Morphogenesis on August 23. 
Out of the 64 fellows and medical genetics residents and fellows in the workshop, 13 were selected to give platform presentations. Beaman and one other were selected as the co-best presentation. 
Beaman's talk focused on a family enrolled in a rapid whole genome sequencing study in the Neonatal Intensive Care Unit. The researchers were able to identify the cause of a genetic disease in the baby and older sister, and they discovered a new gene that causes Dandy Walker malformation, a defect in cerebellar development.  
"This award is so validating that my work has had an impact on patients and science," Beaman said. "Being selected as an outstanding speaker among such qualified and experienced residents and fellows is an incredible honor." 
The meeting honors the memory of David W. Smith, MD, widely known as the father of dysmorphology, a discipline that embraces the study of genetics, environmental factors, and embryology in diagnosis of birth defects and developmental abnormalities. 
"The meeting is a powerhouse of physician scientists studying the genetics of congenital malformations, which is what I'd like to study in my career," Beaman said. The workshop included four days of scientific talks from geneticists and scientists on topics including vascular malformations, therapies, mechanisms of brain malformations, and genetics.