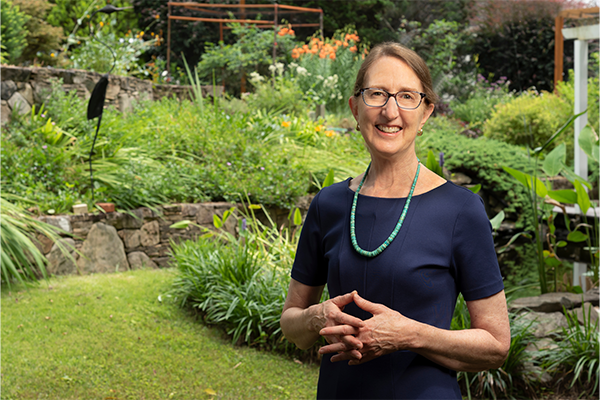 Barbara Sheline, MD, MPH, who has directed the Primary Care Leadership Track (PCLT) program in the Duke University School of Medicine since its establishment in 2011, retired on June 30, 2022.  
The leadership track is designed to help medical students become providers who can bridge the gap between public health and medical care. Students participating in the four-year curriculum contribute to existing community health initiatives, perform community-engaged research, and receive leadership training. 
An estate gift from a donor earmarked for primary care was the seed that started the track, said Sheline, professor of family medicine and community health. A group of faculty and students volunteered to brainstorm a way to promote primary care. "We came up with the idea of the primary care leadership track, and I offered to direct it, then we were off and running," she said.  
"The fact that the Duke School of Medicine, the chancellor, and the faculty really embraced what we were doing was exciting," Sheline said. "We were not sure we would be welcomed with open arms at a tertiary care, research-oriented school, but we were." 
Today the program is competitive, with 300 to 400 applicants for just eight slots. "Applicants tell me 'There's nothing quite like your program,'" she said. "Plenty of schools have promoted primary care. But having a primary care leadership focus, where we aim to create leaders who will be change agents to improve health of the public and where we focus on community health knowledge — that was fairly unique." 
Students in the track are required to perform a half day of service each week during their clinical year. "It was wonderful to form relationships with people in the Durham community who wanted to work with our students," Sheline said.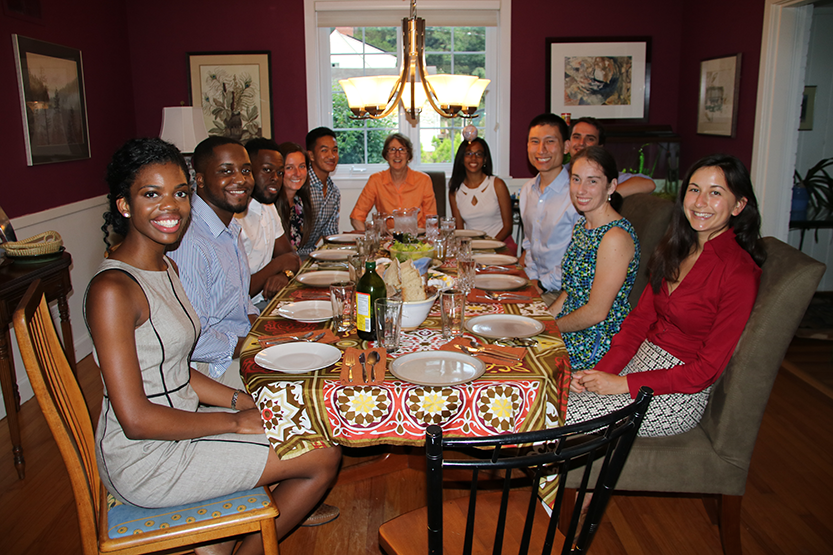 The program helps students learn the importance of social determinants of health — the economic and social conditions that influence individual and group differences in health status. Sheline gives the example of Duke medical students who recognized that access to healthy food is a critical determinant of health and collaborated to create Root Causes, an initiative that included a food pantry at the Duke Outpatient Clinic and that pivoted at the start of the pandemic to provide a fresh food delivery service to low-income residents of Durham. "Seeing students go beyond what they can do one to one with a patient, and seeing them believing they can improve the health of communities, that has been so rewarding," she said. 
Sheline has served as the assistant dean for primary care at the Duke School of Medicine since 1994. Highly respected for her teaching skills, she received the prestigious Duke Master Clinician-Teacher Award in 2008.  
A graduate of the University of North Carolina at Chapel Hill School of Medicine, Sheline completed a Master of Public Health degree at UNC-Chapel Hill and wrote her master's thesis on "Community-Oriented Medical Education." She completed a Family Medicine residency and Social Medicine fellowship at the University of New Mexico — a program well known for its strong community focus — and joined the faculty there after graduation. While there, Sheline served as a consultant for a national demonstration project on Community-Oriented Primary Care.  
She came to Duke in 1990, and the opportunity to be creative in creating curricula is what kept her here ever since. "I felt very supported by the faculty and the deans and certainly by the students," she said. "There was no reason to leave." 
One of her early contributions at Duke was developing and directing a course to teach students the art of the doctor-patient relationship, called the practice course, which included exercises with actors portraying patients.  
"Dr. Sheline was a visionary in recognizing the importance of teaching patient-based communication skills when she founded the Practice Course over 20 years ago in the School of Medicine," said Nancy Weigle, MD, associate professor in family medicine and community health. "She was also before her time in introducing topics such as unconscious bias and health care disparities. Her legacy lives on in that course, now called Clinical Skills Foundation, which I have the privilege of directing." 
Sheline likely will stay involved with the leaders of the primary care leadership track and keep in touch with students, but she is looking forward to a new chapter.  
A watercolor painter, Sheline worked full time as an artist for a year before attending medical school. She took private commissions and sold paintings at a Chapel Hill cooperative of artists called Womancraft. "I realized that I like to eat, and I might not be able to support myself with art, so I pretty quickly got a job in a lab," she said. "I promised myself when I went to medical school that when I retired, I would get back to my art."  
She looks forward to painting as well as gardening, hiking, and canoeing with her husband, Jonathan Sheline, MD, MS, clinical associate of family medicine and community health at Duke. 
She will also spend time with her two new grandchildren: granddaughter Corinne Elena Rodrigues Sheline (her daughter's child) and grandson Anders Sheline Bergoo (her son's child), both born within 12 weeks of each other earlier this year.   
"Life is really changing for our family," she said.