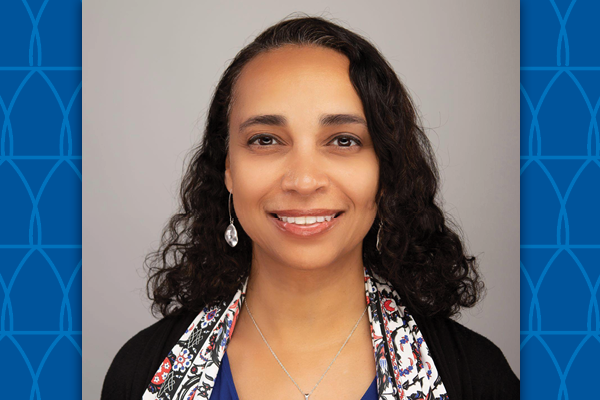 Asiya Gusa, PhD, assistant professor of molecular genetics and microbiology, has been named a Canadian Institute for Advanced Research (CIFAR) Azrieli Global Scholar in its Fungal Kingdom: Threats and Opportunities program. She will serve a two-year term and will receive $100,000 CAD (approximately $74,000 USD) in unrestricted research support as well as funds for travel and accommodations for CIFAR meetings. 
Gusa officially joined the Duke faculty on May 1, 2023. Previously, she was a postdoctoral associate in the lab of Sue Jinks-Robertson, PhD, James B. Duke Distinguished Professor of Molecular Genetics and Microbiology. Gusa's research is focused on stress adaptation in Cryptococcus, a human fungal pathogen that can cause disease in people with weakened or suppressed immune systems.  
"I am thrilled to be chosen as an Azrieli Global Scholar," Gusa said. "Not only will I have the opportunity to network with other early career researchers for support and inspiration, but I will engage directly with worldwide leaders in mycology to address the myriad threats and opportunities in the fungal kingdom." 
The Azrieli Global Scholars program is for researchers within their first five years of starting a full-time research position at an institute of higher education. In addition to financial support, scholars enter a global, interdisciplinary network of leading researchers and receive mentorship from a senior researcher within the CIFAR research program.  
"It is a tremendous advantage to have access to such knowledge and expertise as I start my career as an assistant professor at Duke," Gusa said. 
CIFAR is a global research organization that convenes extraordinary minds to address science and humanity's most important questions. By supporting long-term interdisciplinary collaboration, CIFAR provides researchers with an environment of trust, transparency, and knowledge sharing.