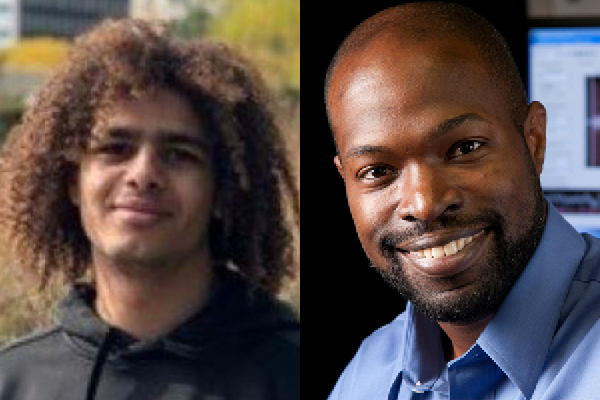 Karim Abdelaal, a PhD student in neurobiology, has been awarded a Howard Hughes Medical Institute (HHMI) Gilliam Fellowship for Advanced Study. The fellowship program aims to build a community committed to advancing science through diversity and inclusion. Kafui Dzirasa, MD, PhD, the K. Ranga Rama Krishnan Associate Professor in the Department of Psychiatry and Behavioral Sciences, is Abdelaal's advisor. 
Abdelaal was one of 51 graduate students named a Gilliam Fellow for 2022. This year's group of Gilliam Fellows is the largest since the program was created in 2004. The Gilliam Program recognizes graduate students conducting outstanding research in their respective scientific fields and their advisers who are committed to building a more inclusive scientific ecosystem. Each adviser-student pair will receive an annual award totaling $53,000 for up to three years.  
Since 2015, more than 200 Gilliam advisers have successfully completed a year-long course in culturally aware mentorship, developed and led by the Center for the Improvement of Mentored Experiences in Research (CIMER). Through the CIMER mentorship development course, advisers engage in activities that emphasize cultural awareness.  
The Gilliam Program invests in graduate students from populations historically excluded and underrepresented in science so that they are prepared to become scientific leaders.